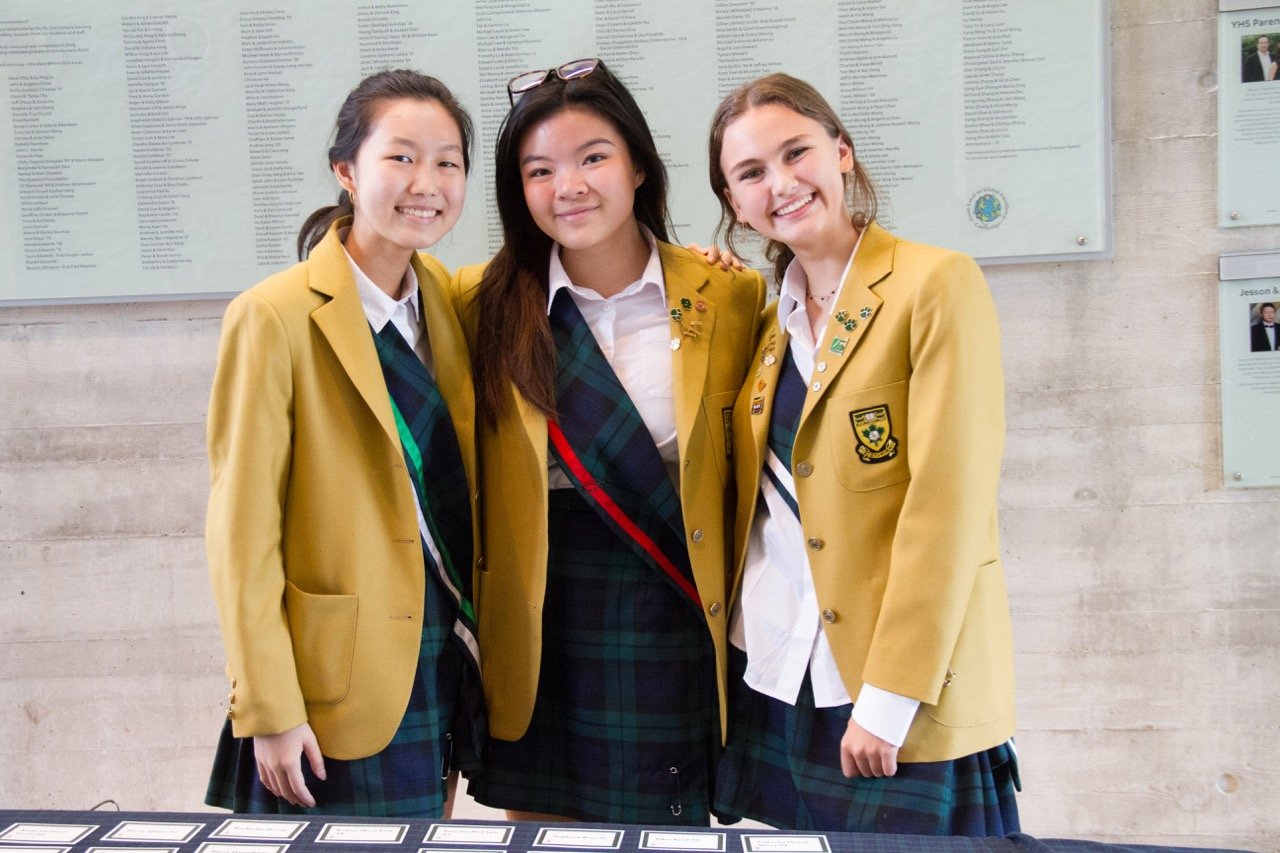 On Founders' Day, alumnae from 1942 – 1968 came back to school and were met by student executives before being led on a fun school-wide tour by Laura Edwards '74, Executive Director Advancement and Gillian Smith '81, past YHS Parents' Association President.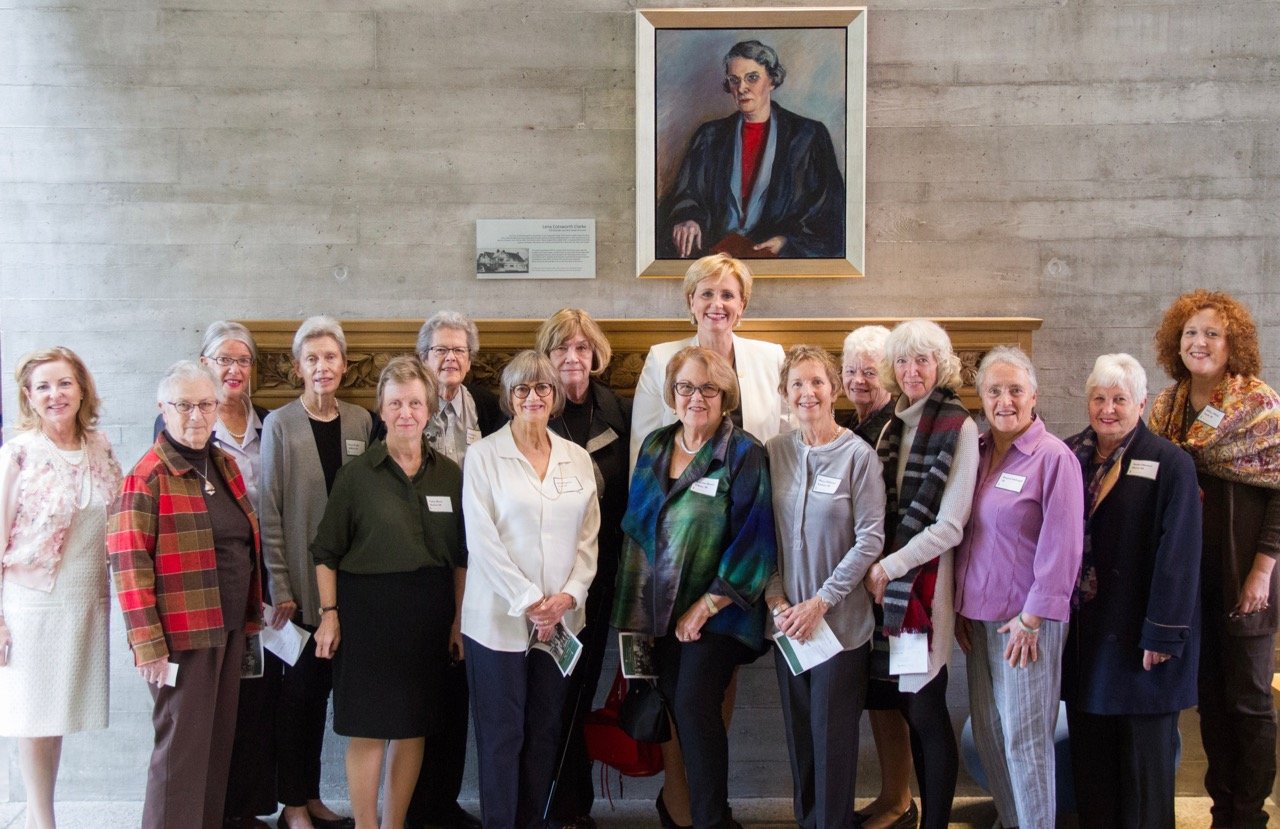 The Golden Alumnae luncheon began with the melodious tones of Ragazza, the YHS Senior choral group, led by music teacher Benila Ninan, in the singing of the old YHS assembly hymn Unto the Hills and a glorious rendition of Blue Skies. Head of School, Julie Rousseau welcomed the Golden Alumnae, YHS Legacy Society members, and guests.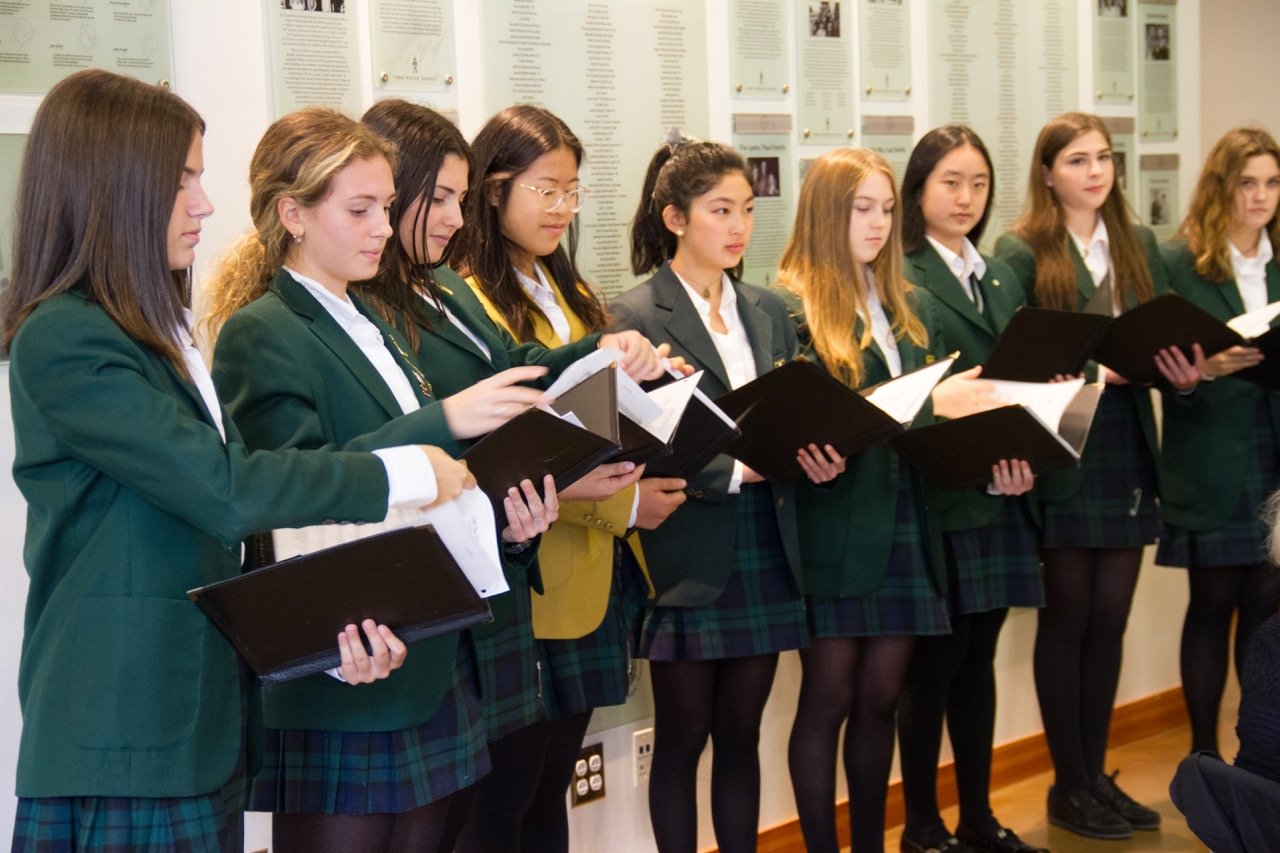 "This is a very special day, one that honours our seven founders, trailblazing women, for whom I am truly grateful, who in 1932 had the bold vision to establish this wonderful school for girls." Mary Raikes-Tindle, niece of founder Gladys (Morden) Jopling, who attended the luncheon commented, "This echoed my sentiments that these seven women, were way before their time and were very courageous and strong to take on such an endeavour."
Julie introduced this year's Alumnae Day theme, "Breaking the mold, overcoming obstacles, dismantling barriers and creating opportunities for both ourselves and others. Our founders clearly broke the mold as I am sure they surmounted many challenges along the way to making their dream a reality, this wonderful school for girls that continues to represent excellence in girls' education, 86 years later."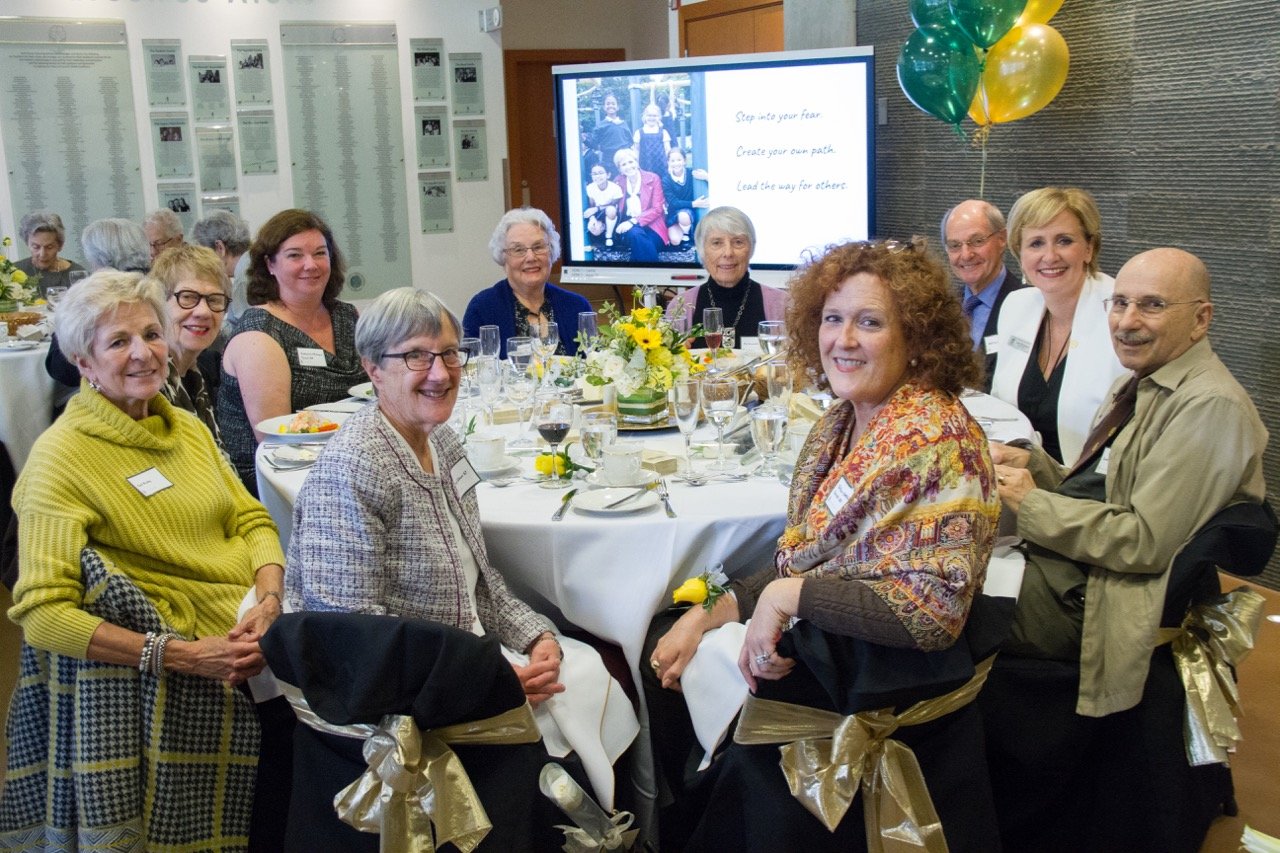 Stevie (Bryson) Mitchell '61, YHS Foundation Chair, led grace in the words of founding Head of School, Mrs. Lena Clarke, and the first course was served, an aromatic squash soup with yam, apple and nutmeg, quite different from the meals recalled by York House boarders. 50th through 70th reunions were celebrated with the sharing of a myriad of memories from earlier times. A member of the class of 1958 commented, "What a wonderful day we all enjoyed. The tour of the school was very impressive and the speeches and luncheon outstanding….it was such great fun chatting with classmates."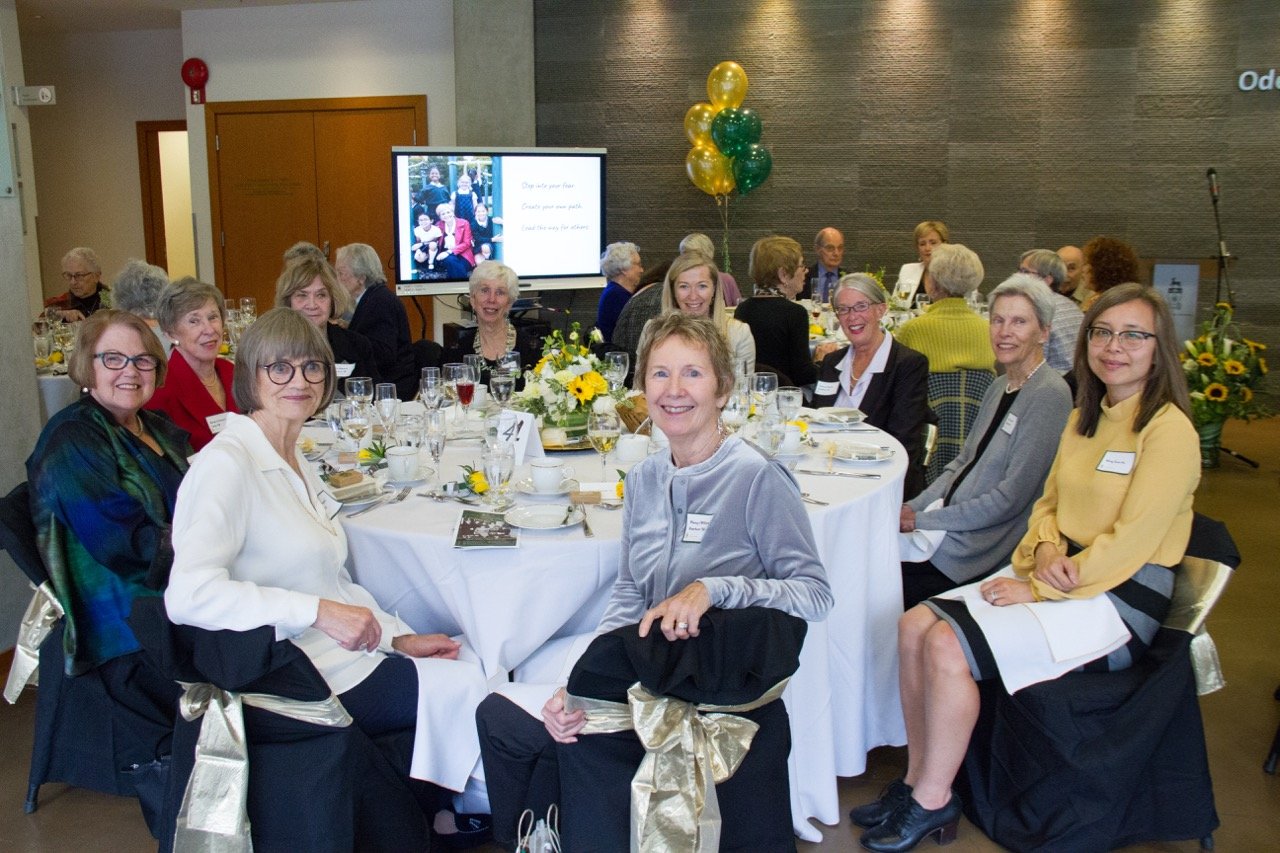 After the luncheon, Joanne Lee-Young '90, Alumnae Association President, announced the 2018 Alumnae Lifetime Achiever, Irene (Triandis) Harvalias '52, who has truly lived the school motto, Not for Ourselves Alone, throughout her life and was nominated by her class of 1952. For their nomination, they prepared an amazing handwritten book, including many photos of Irene tirelessly at work in the community and of her exquisite hand-made quilts, as well as those of her many students. Much of the finished work of the students, completed on donated sewing machines, is given to hospitals, homeless shelters and other deserving places.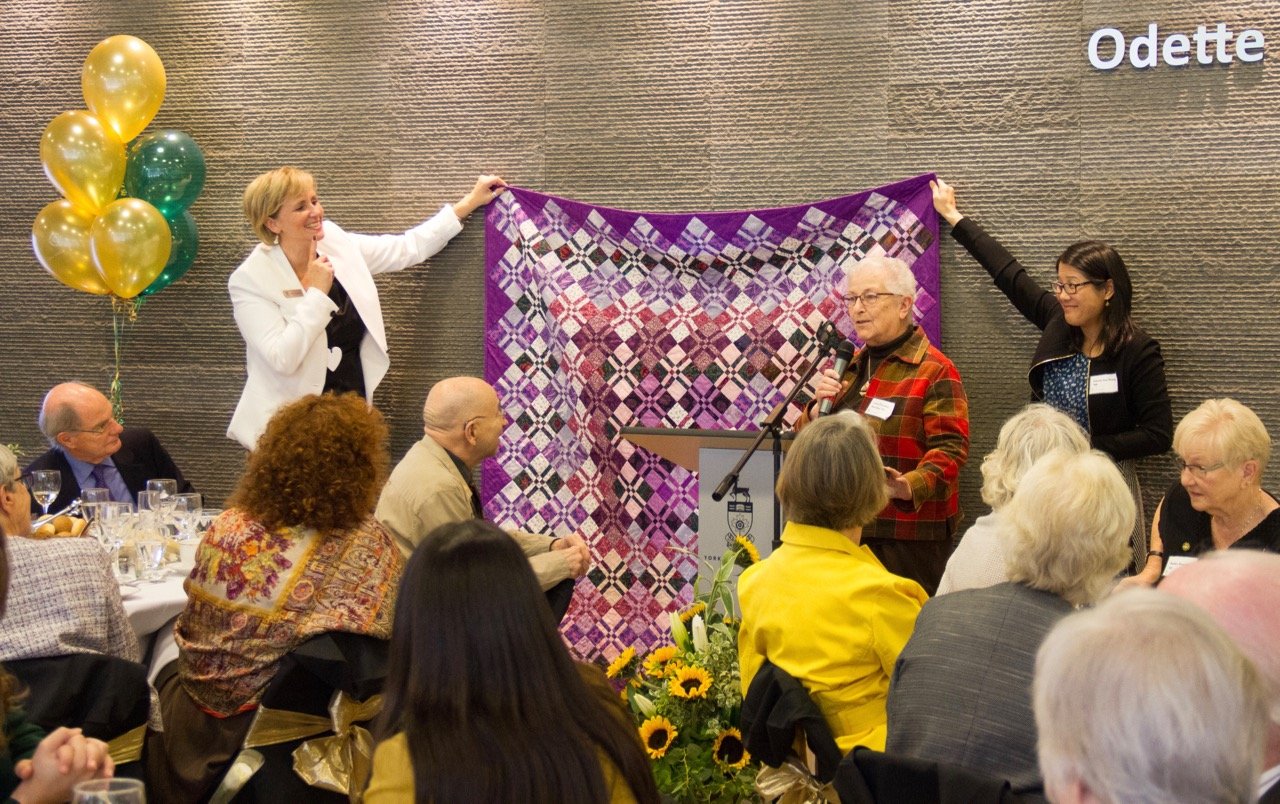 The nomination book is currently on display in the Museum & Archives display case in the Gail Ruddy foyer as part of a 1950s – 60s Alumnae Special Achiever display. Samples of her quilts are hanging in the Alumnae Art Gallery on the 3rd floor of the Senior School.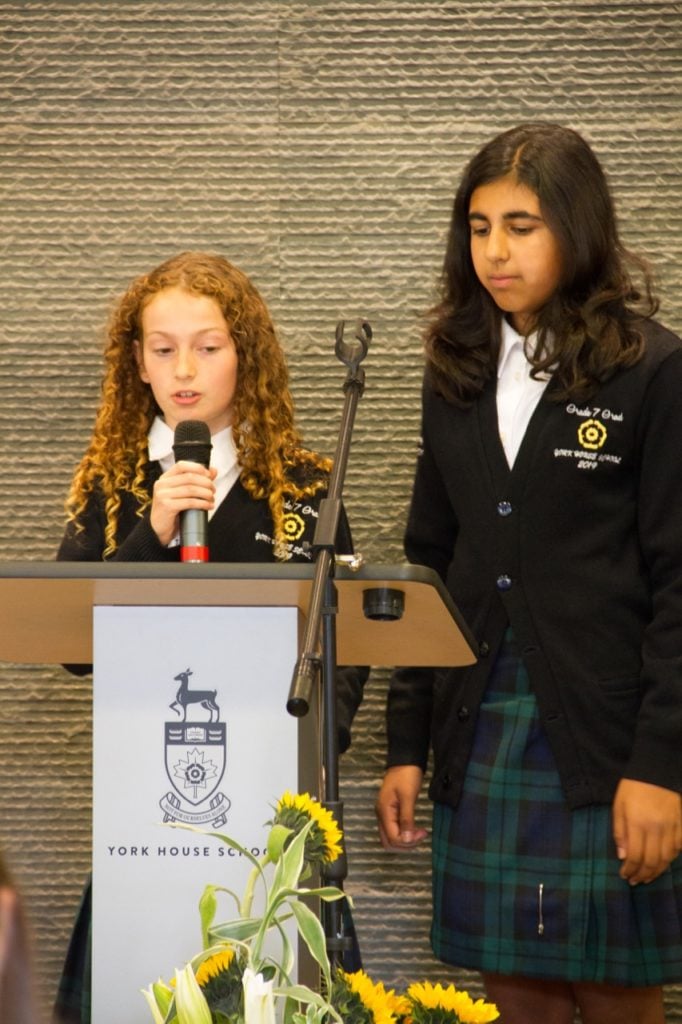 Jessica and Sophia, Junior Head and Vice Head girls, shared their thoughts about the Founders' Day theme, Breaking the Mold, "Mme Curie, Rosa Parks or more recently Malala Yousafzai and Serena Williams. All of these women are connected by a common thread – they broke the mold. These important women have inspired many people here and around the world to act with courage, persevere when times are tough, and be willing to break through barriers that limit us. We too, each and every one of us, can Break the Mold."
Their passionate address was followed by a lively performance by the Grade 2 girls, who sang I'm a York House Girl to a rapt audience.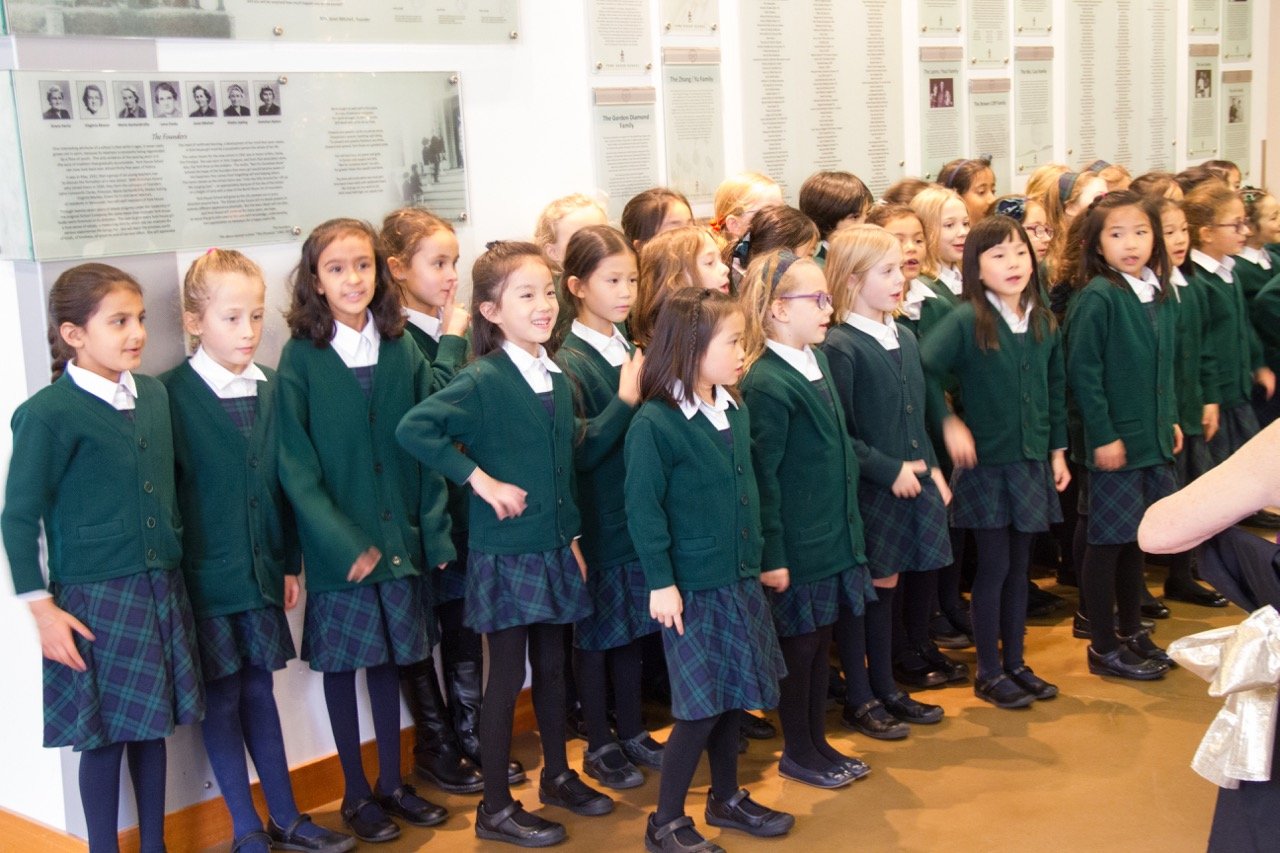 Following the much-anticipated delivery of York House chocolates by the youngest Junior students, YHS Head Girl Ava, Grade 12, welcomed the Golden Alumnae on behalf of the student executive and shared a few experiences from her time at the school. Joanne Lee-Young, Alumnae Association President, encouraged all to attend the Founders' Day assembly after the luncheon.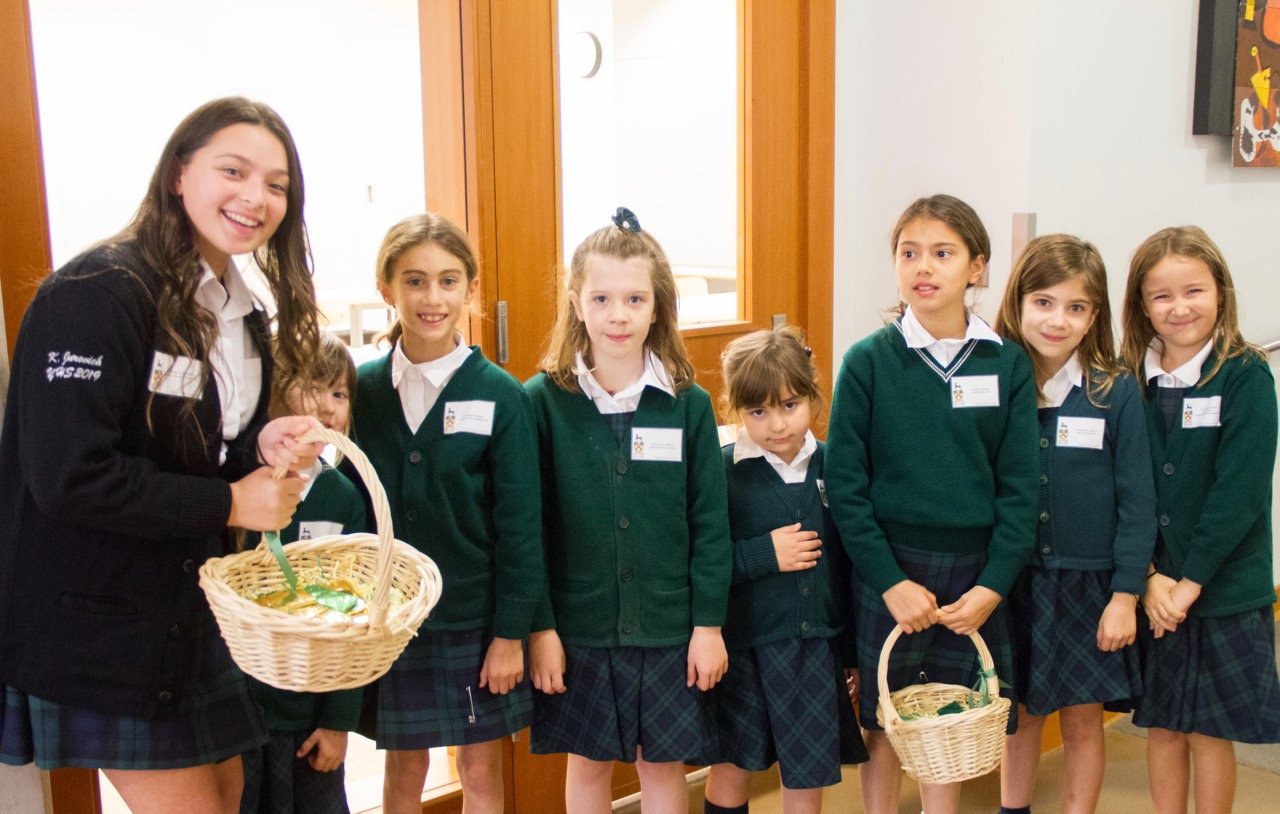 The highlight of the assembly was the presentation of the 2018 Alumnae Special Achiever award to Kirsten Sutton (Koopman-Osterreicher) '83. As VP & Managing Director, SAP LABS Canada, Kirsten is one of only two female Managing Directors within the global SAP Labs Network. She is also the Global Head of Engineering for SAP Jam, leading a multinational development team on a product with over 51 million subscribers.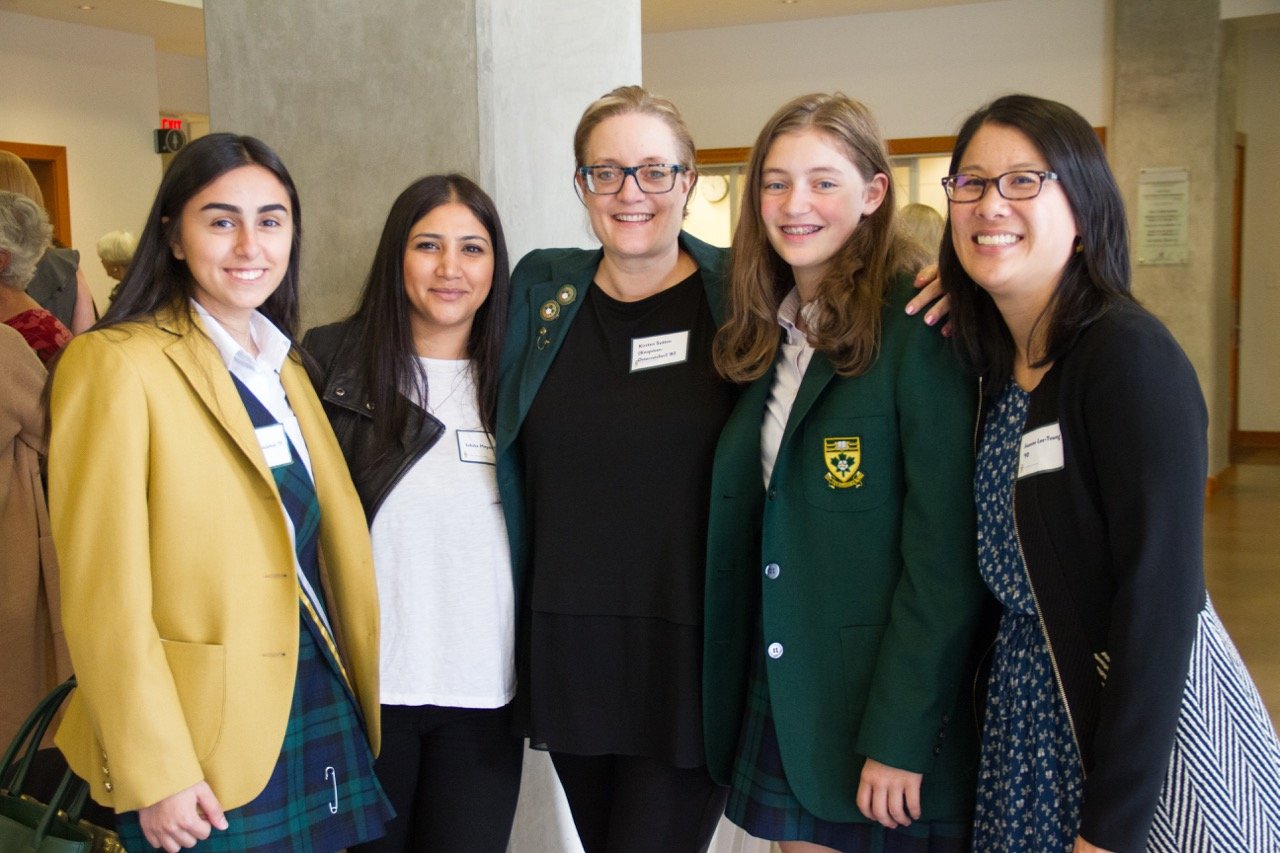 As an unconventional tech leader and executive, Kirsten is also an advocate for girls in tech, and supports education initiatives like Templeton STEM and GIRLsmart4tech and has led the way for SAP Canada's adoption of Autism@Work, an initiative to hire 650 individuals on the autism spectrum globally. Kirsten was recognized in 2018 as one of Business in Vancouver's Influential Women in Business and a YWCA Woman of Distinction. All were inspired by her address to the whole school.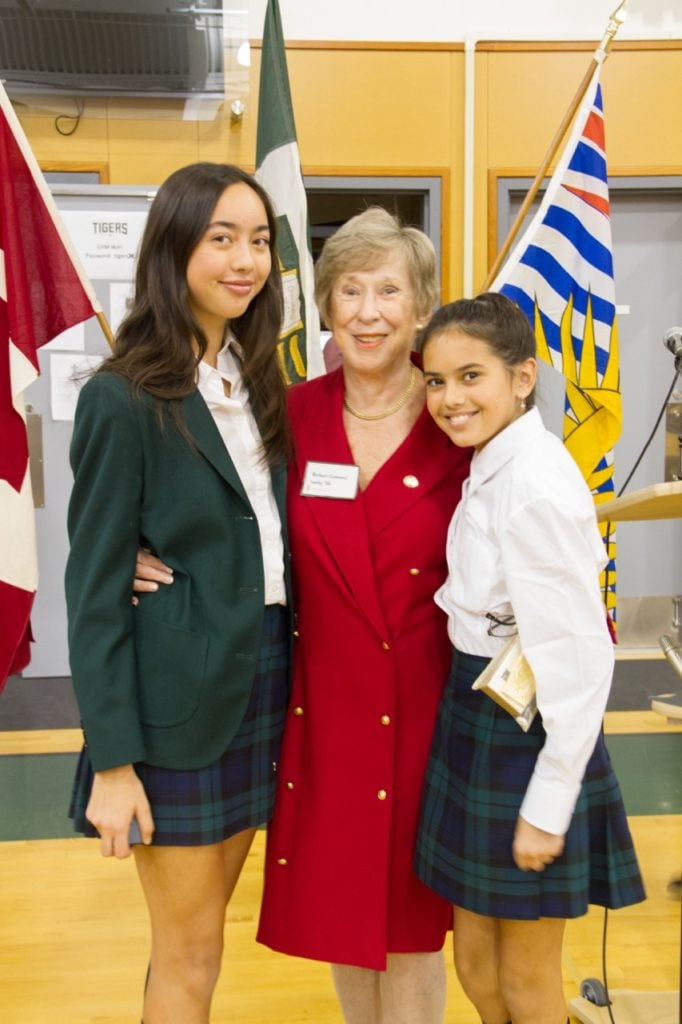 Other highlights included the presentation of Alumnae pins, which were given to Grade 12 students. This was an especially memorable moment for alumnae in attendance, who had the chance to give the pin to their sisters, daughters, nieces, or granddaughters.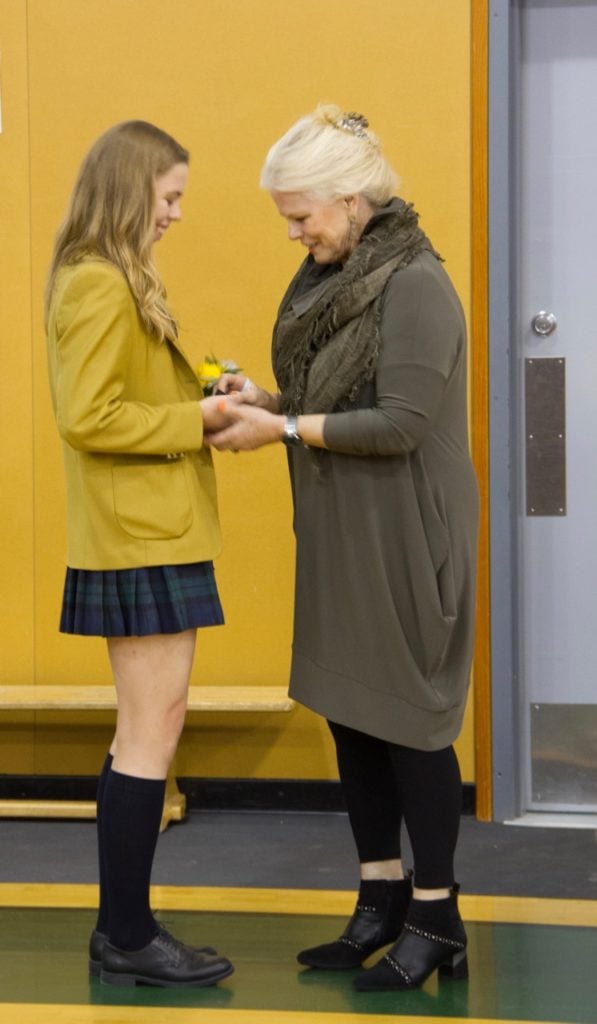 New on the Founders' Assembly agenda this year, was the presentation of two new YHS Foundation Awards in memory of two outstanding alumnae, Caroline Anne (Sexsmith) Trausch '84 and Katherine Manders '96.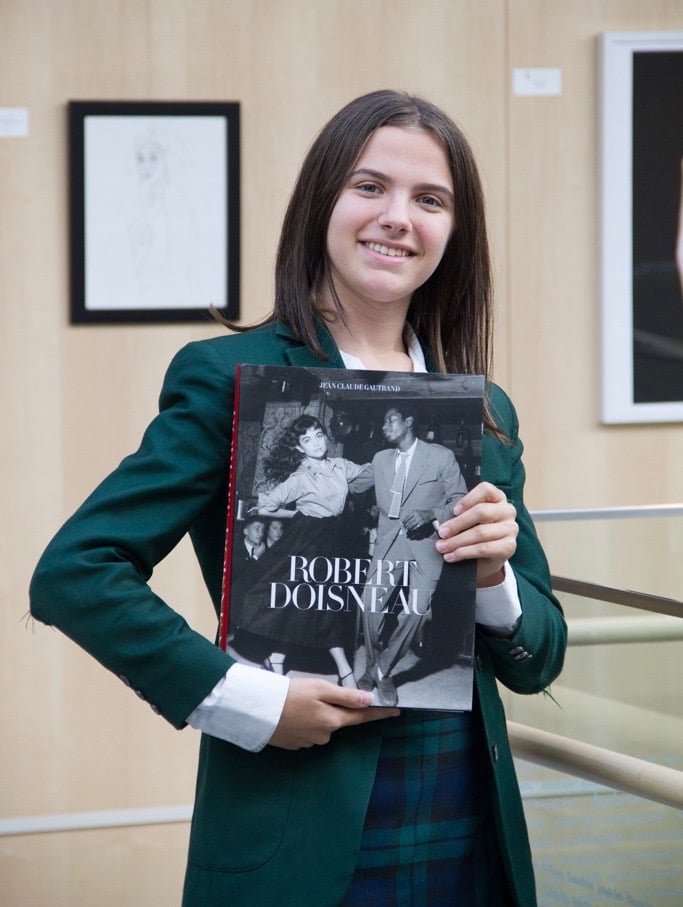 The Caroline Anne Sexsmith Trausch Award was presented to Pepi, Grade 12 and the Katherine Manders award, to Grace, Grade 12.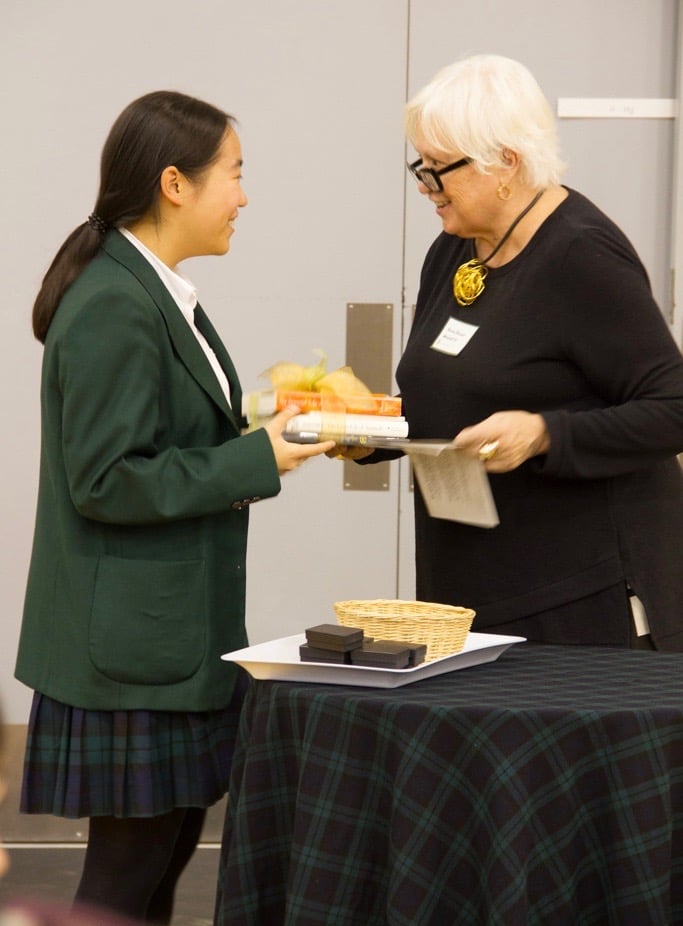 The Grade 4 student's energetic performance of the YHS School March and the singing of the school song all together by alumnae, students, staff and guests, stirred up many memories, which will remain with those who attended this special day of celebration.