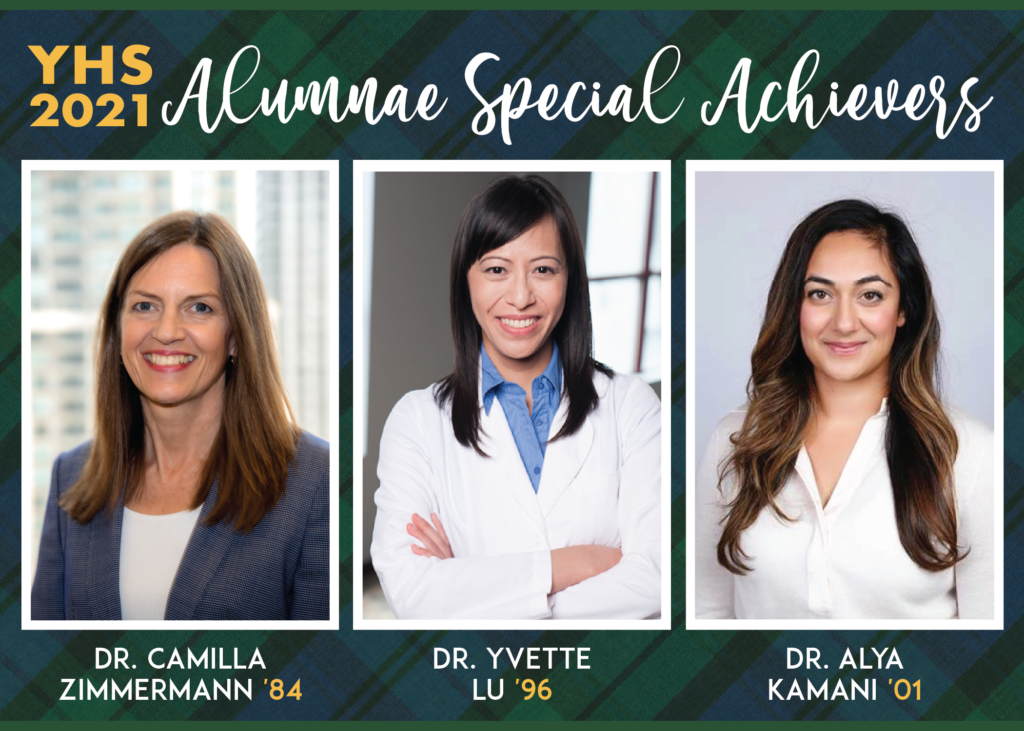 The YHS Alumnae Association is pleased to announce the conferring of three Special Achiever Awards for 2021. A decision was made by the alumnae executive committee to award three nominated healthcare professionals as a heartfelt tribute to all our alumnae healthcare professionals on the front lines during this ongoing pandemic.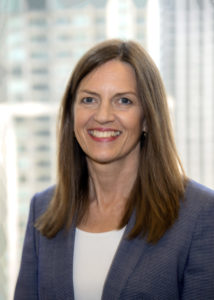 Dr. Camilla Zimmermann, Class of 1984 is Head and Lederman Chair, Department of Supportive Care at the Princess Margaret Cancer Centre, Head of the Division of Palliative Care at the University Health Network, and a Senior Scientist and Chair of Supportive Care Research at the Princess Margaret Cancer Centre Research Institute in Toronto.
She is also a Professor of Medicine at the University of Toronto and the inaugural Director of the university's Division of Palliative Medicine in the Department of Medicine.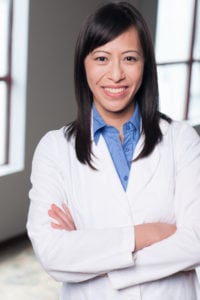 Dr. Yvette Lu, Class of 1996, is a family physician, filmmaker, and actor in Vancouver, British Columbia. Dr. Lu is passionate about projects that improve health and well-being. She was nominated for a prestigious Canadian Screen Award for her work as host of "House Call with Dr. Yvette Lu," an award-winning show about caregivers, and has written a research-based play about chronic illness.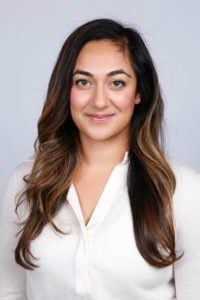 Dr. Alya Kamani, Class of 2001 is a critical care physician and residency site director for critical care at Sunnybrook Health Sciences Centre in Toronto. She holds this position while concurrently working as a medical toxicologist and clinical pharmacologist at the Ontario Poison Centre at The Hospital for Sick Children and Sunnybrook. She was recently appointed to the University of Toronto and is pursuing a Clinician Teacher/Educator academic track.
Congratulations to our alumnae Special Achievers and we look forward to welcoming you all back to York House for Alumnae Day on May 7th, 2022.
Upcoming Dates:
Golden Alumnae Luncheon, May 6th, 2022
Alumnae Day, May 7th, 2022