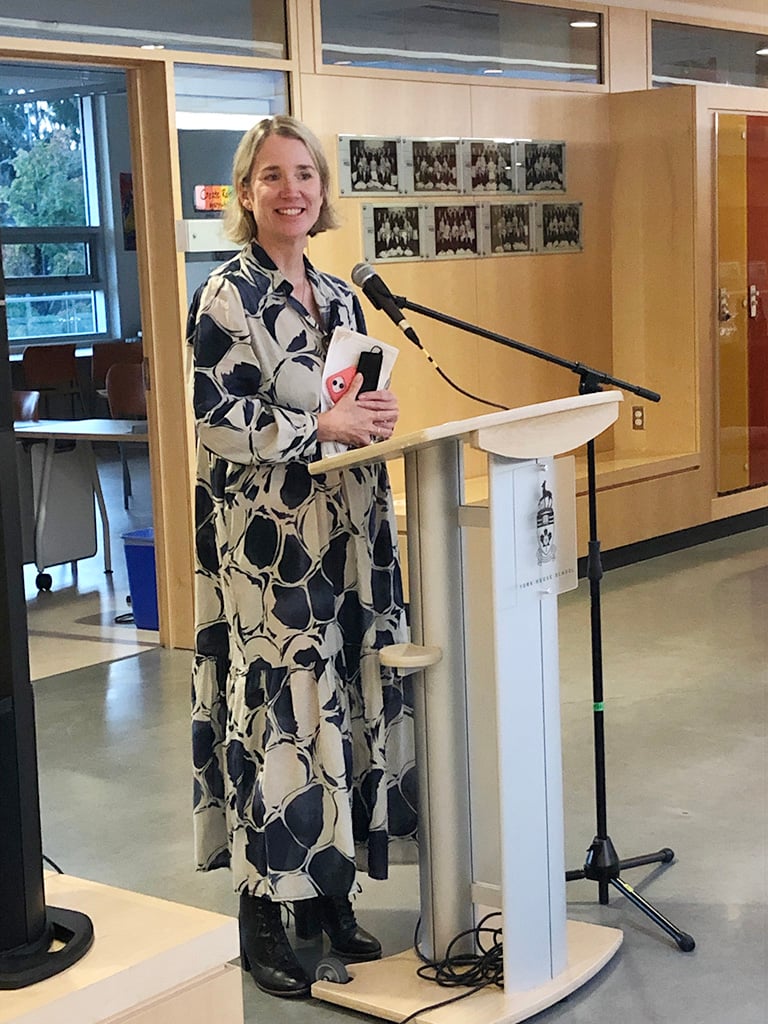 The YHS Alumnae Association hosted the launch of an exhibition of new paintings on Thursday, September 22nd. Entitled "The Power of Trees: Returning to Your Roots", the artist Marni (McLoughlin) Sheppard '89 was in attendance in the Alumnae Art Gallery space and she was joined by her classmates from the Class of 1989 along with many family and friends. 
The collection of paintings features eight portraits of trees representing the four Houses of York House School: Pine, Arbutus, Maple, and Cypress. By painting two trees of each species the artist's goal was to capture and ignite a dialogue between these paintings and the viewer. It was a very special gathering of a community coming together to support one of their own. 
The paintings in the Alumnae Art Gallery on the 3rd floor of the senior school will be on display during the school year.