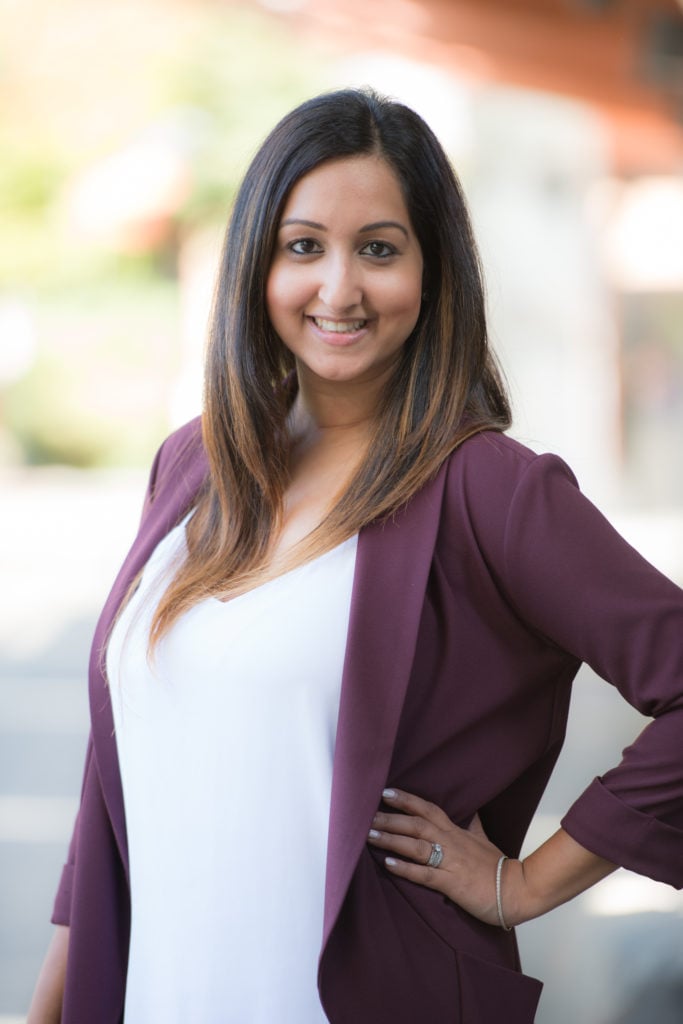 Natasha (Hudda) Jeshani from the Class of 2001 recently published a book called "The HR Insider" and to find out more, we caught up with her in her office downtown.
Natasha, your career journey is inspiring to all women who want to make that scary step into running their own business. Tell us how you got there. 
Thank you for the kind words! My career in HR and Recruitment began very organically and my transition into running my own firm began more as a side hustle than anything. 
During my transition back into the workplace after my first maternity leave, I found myself working at my previous company part time after an internal error. I had to get creative with how I was going to supplement that time and income, and that is how TAFA was born. 
I took this misfortune as an opportunity to see if entrepreneurship, business and consulting was something I'd ever want to do full time. I realized within a few months that I had more responsibility, autonomy and overall job satisfaction in this new consulting role that I had created and owed it to myself to see if I was able to build a sustainable business. After a few years of ensuring I had built the right foundation, gained enough experience and had the ability to attract the right clients, I decided to move into consulting full time. 
The firm quickly grew and we scaled it to the point that we are now. TAFA Consulting has now merged with Career Contacts & Employment Unlimited, I knew that in order to grow, I had to partner with amazing recruitment, HR and business professionals. 
What advice do you have for our alumnae considering a similar move?
People may hire you for your expertise, but they will stay with you because of the relationship you build and how much you invest in them.
My other piece of advice would be to do your research and ensure that you have a market for the service or product that you are offering, and if the answer is yes, to take the time to pay your dues. You must first be able to do, before you are able to teach. 
For me, that meant doing agency recruitment, internal recruitment, internal HR generalist work and eventually growing to the Management and Director level, before attempting to advise clients on their HR and Recruitment needs. 
What is a typical day like for you now?
The beautiful thing about what we do here is that there is no typical day.  Our clients may need short term temporary staff, full time permanent staff, HR consulting support, or something completely unexpected.  We support our clients with general labour, accounting and finance, administration support, sales, engineering, high tech, etc. As a generalist firm, we are sourcing, screening, and interviewing all levels of candidates with varying backgrounds and industry experience. 
I am also passionate about supporting individuals who are entering (or reentering) the workforce, and providing webinars and workshops on everything from interview prep courses to resume clinics to salary negotiation classes.
Tell us a little bit more about your involvement with the Young Women in Business organization. 
I was asked to speak at a Young Women in Business event last year and was immediately dedicated to supporting their message.  Since first connecting with them, I have joined as a marketing partner, a mentor for their mentorship program, and spoke at their Beyond Conference in November. 
Although I am a mentor and love when they reach out for advice or support, I am learning much more from these young women and have seen some amazing entrepreneurs ideate, develop business plans and execute those plans, all within the last year.
You mention in the introduction of your book "The HR Insider" about having great mentors and how you are truly inspired by the ones that shaped you. How important is it to have mentors in your life?
I believe so strongly in having people around you that support you. I have had so many mentors and micro-mentors in my life that have changed the overall trajectory of my career and I could not be more grateful to them. If you don't have a mentor, I'd strongly encourage you to reach out to someone and ask – you'll be surprised how many individuals are willing to support someone's passion. 
I think there is a misconception that a mentorship needs to be a formal partnership. Micro mentors are a wonderful way to gain some insight or clarity on one small piece of your career path, and they may only be there for a moment, but that moment will be one that can significantly impact you. 
You graduated from YHS in 2001. What are your favourite memories?
Some of my favorite memories of my time at York are the way our class really did push the boundaries. We worked together for causes, were a team in classes and were so proud of our school. 
York House also encouraged us to get out of our comfort zone and try (many) new things; whether it was sports, debate or starting a club of our own and I know this contributed significantly to my career path.