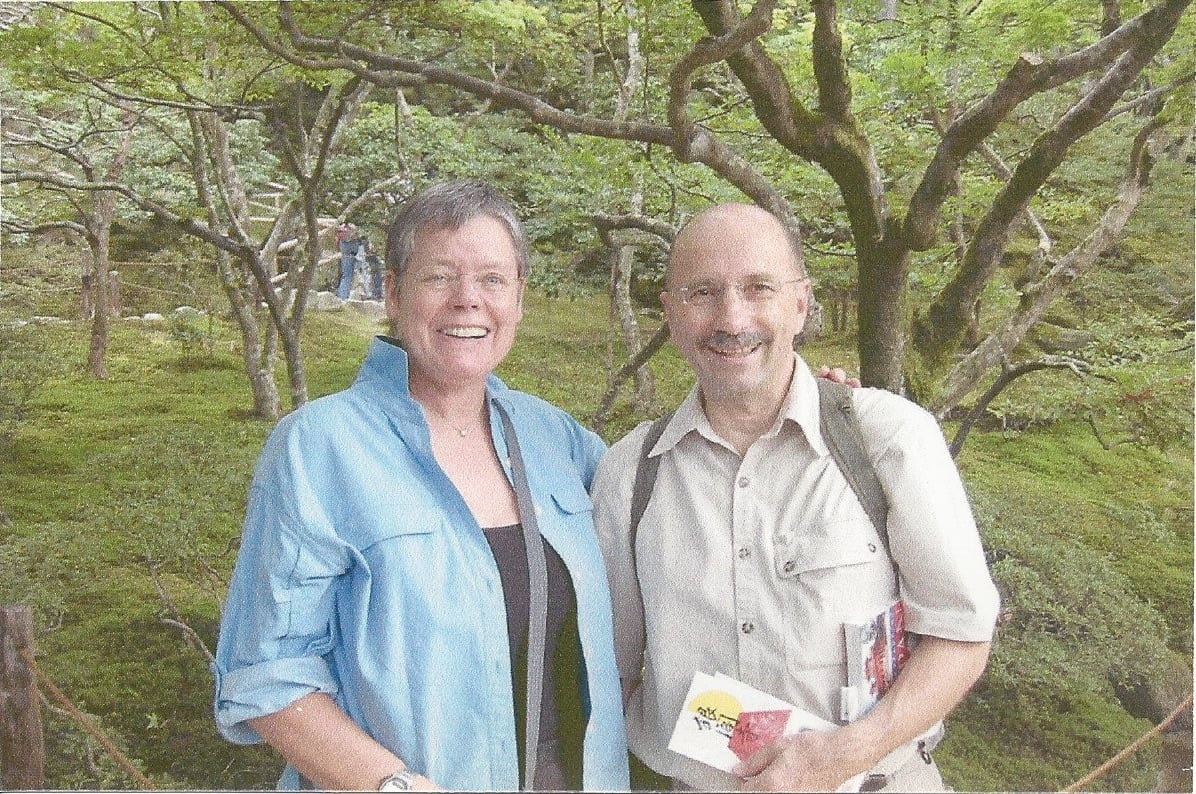 Derek Francis, husband of much loved York House teacher, Joanne Francis, has set up a fund, The Joanne and Derek Francis Scholarship, to assist a student who otherwise would not have the opportunity to attend the school and experience a York House education. Joanne taught at York House from 1979 until 2001 and is remembered as a most dedicated and energetic teacher and colleague and a great friend.
Derek, also an educator, shared with Joanne a deep commitment to education as well as membership in the YHS Legacy Society. He had appointments at UBC, University of Manitoba, Douglas College, and is Vice President Emeritus, Kwantlen Polytechnic University after working there for 35 years. Derek understands the significance of education for young women and wants to encourage them to take on leadership roles for the benefit of all. The gift of this scholarship truly reflects Joanne and Derek's thoughtful philanthropy and will continue their legacy of commitment to education for students now and for future generations of Yorkies.
Alumnae Association President Joanne Lee-Young '90, one of Joanne's many students commented, "Our scholarship students exemplify the values Joanne nurtured in us. It's very fitting she will be connected to them through this new scholarship. I know how much Joanne cared about YHS students who worked hard, were mindful of the school motto, Not for Ourselves Alone, and gave back to the community. She always championed them."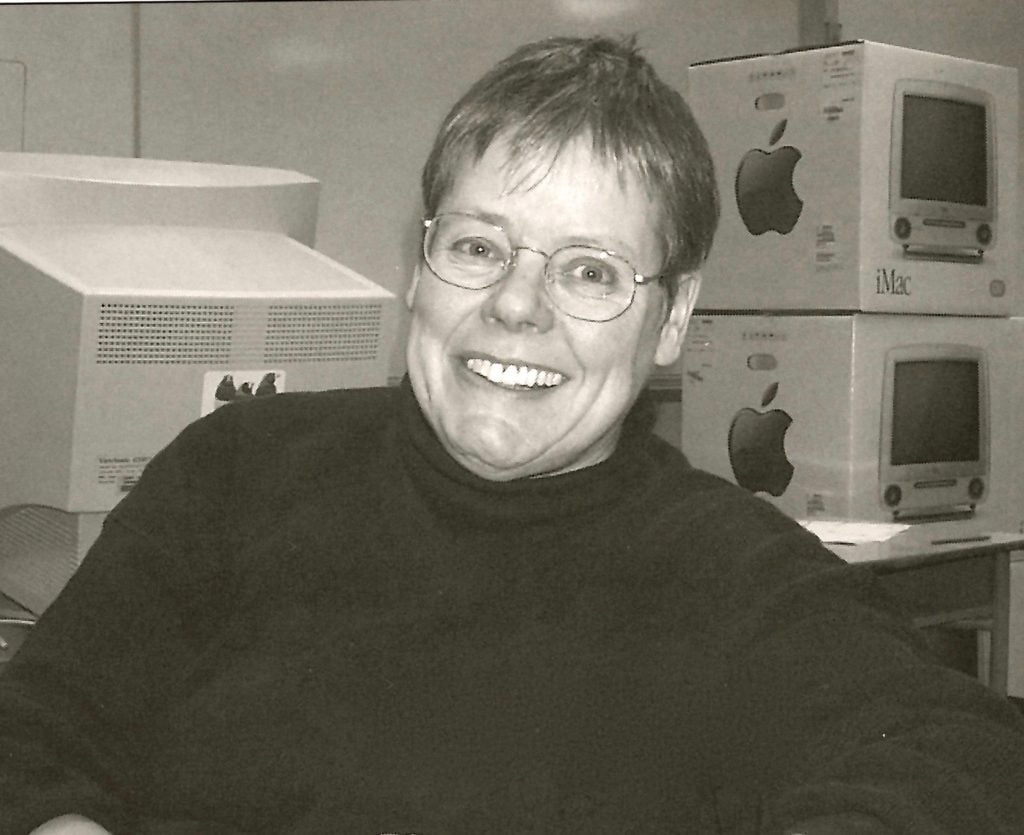 It is well over a year ago that family, friends, alumnae, staff, both past and present, gathered and overflowed from the Columbus Residence Chapel in Vancouver, to celebrate the life of Franny as she was fondly known. Her husband Derek, who was married to Joanne for 48 years, shared the touching story of his first encounter with the young woman with the sparkling blue eyes. Alumnae shared heartfelt stories of the impact she had on their lives as a teacher and friend.
Throughout her career at York House, Franny enthusiastically took on a variety of roles and guided countless students through Physical Education, English, Journalism, and YHS Chronicle (yearbook) classes. She bridged the print and digital world with her students, who experienced the learning curve with her, and were inspired by her patience and generosity of spirit.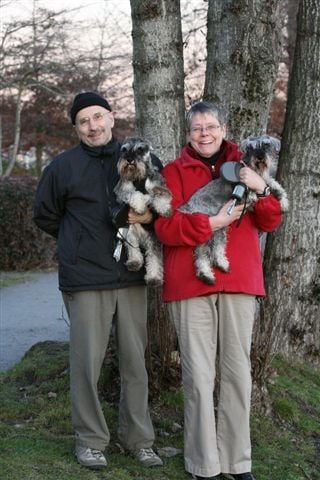 After retirement, Joanne kept in touch with many of her students throughout her life, attending class reunions, sharing her numerous travel experiences and her avid participation in the 55+ BC Games as well as her passion for two miniature Schnauzers, Tuki and Tyler. Joanne and Derek, you both continue to be a great inspiration to us all. Thank you!
If you would like to contribute to The Joanne and Derek Scholarship fund in memory of Joanne Francis, click on the link below. Under designation, select the Joanne and Derek Scholarship fund and include your tribute instructions under donation information.
York House School Foundation Scholarship Funds
For information about the YHS Legacy Society, click the link below: