This fall, we're thrilled to have five alumnae artists exhibiting their work on our third-floor gallery in the Senior School. Topographies: Relationships with Landscape and Geography, brings together work by Ruth MacLaurin '60, Patricia Hindmarch-Watson '67, Sally Clark '71, Nicole Steinbrecher '06, and Brittne Potter '12.
In these abstract and representational works, the artists explore inner and outer landscapes using a variety of media including oils, acrylics, graphite, ink, and collage. Sarvenaz Armanat, Class of 1997, assisted Susannah Smith, YHS Museum Curator, in organizing the exhibition. Sarvenaz is a visual artist, a museum educator at the Vancouver Art Gallery, and the Director of Gallery1515 in the South Granville gallery district of Vancouver.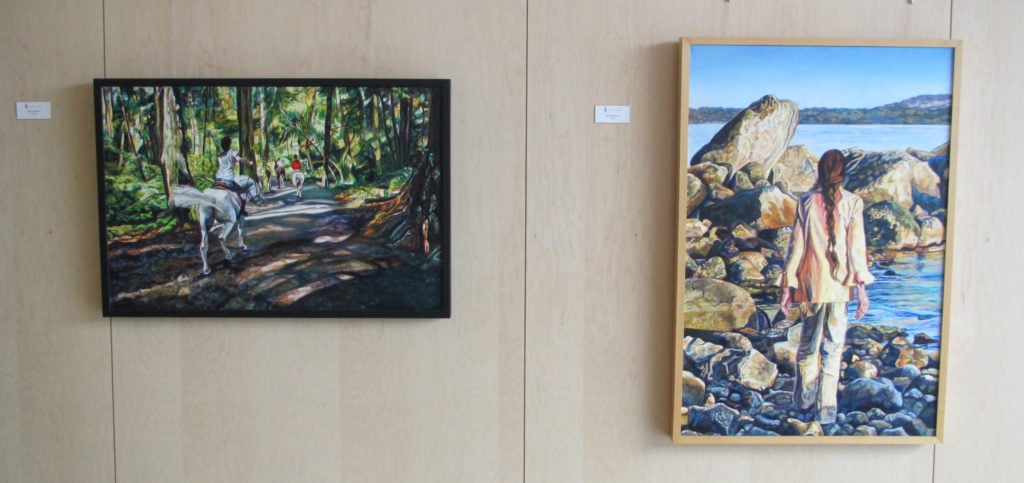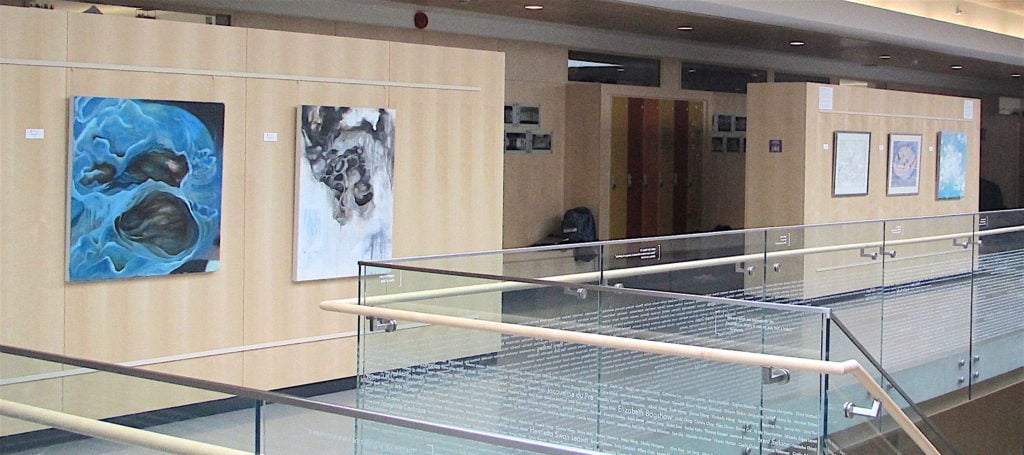 In the glass cabinet at the south end of the gallery is a "curated closet" featuring highlights from 85 years of YHS uniforms. Here, you'll find a green blazer from the 1950s, an adorable green gingham junior summer uniform with matching bloomers, the (in)famous 1960s yellow gym romper (the "pumpkin suit"), and the newest addition to the uniform: black tailored pants.
Fall 2017 is the first time that Senior students have the opportunity to wear pants instead of the Black Watch kilt. After a successful student-led proposal earlier in the year to incorporate pants into the uniform, we can now celebrate wearing pants as a practical and symbolic change that reflects our image as a progressive and inclusive school community.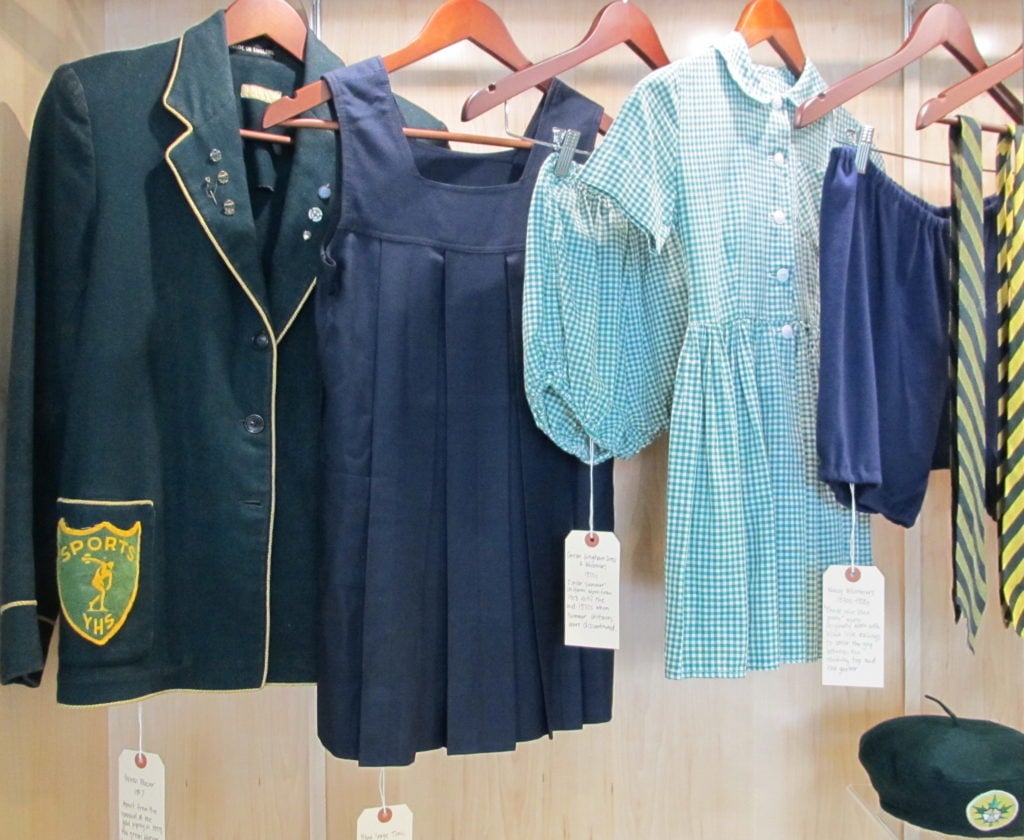 If you haven't visited the Senior School yet this fall, make sure to pop by soon and check out these visual treats on the third floor!