Alumnae Day 2017 was a spirited and inspirational affair with adventure, travel, and personal safety the focus this year. Dianne Whelan from the Class of 1983 was our keynote speaker and she captivated everyone's imagination with her tales from her 500 Days in the Wild. Her Trans Canada Trail expedition has become a bigger journey than she ever anticipated and her stories enthralled and animated a very appreciative audience.
Dianne Whelan with classmates Andrea Turton '83, Andrea's daughter Annabelle Turton '22 and Kirsten (Koopman-Sutton) Osterreicher '83.
Following Dianne's talk, everyone moved to the Rand Gym to take part in a self-defence clinic by alumna Dr. Emel Zerrouk from the Class of 2004.   Emel has been involved with martial arts and self defence all her life and was delighted to share her knowledge with fellow Yorkies. Alumnae, young and old, participated in what was a very thorough learning experience. Emel expertly shared smart tips and worked through various self defence moves and scenarios with the class. Laughter filled the space as everyone engaged with a partner and shared safety strategies.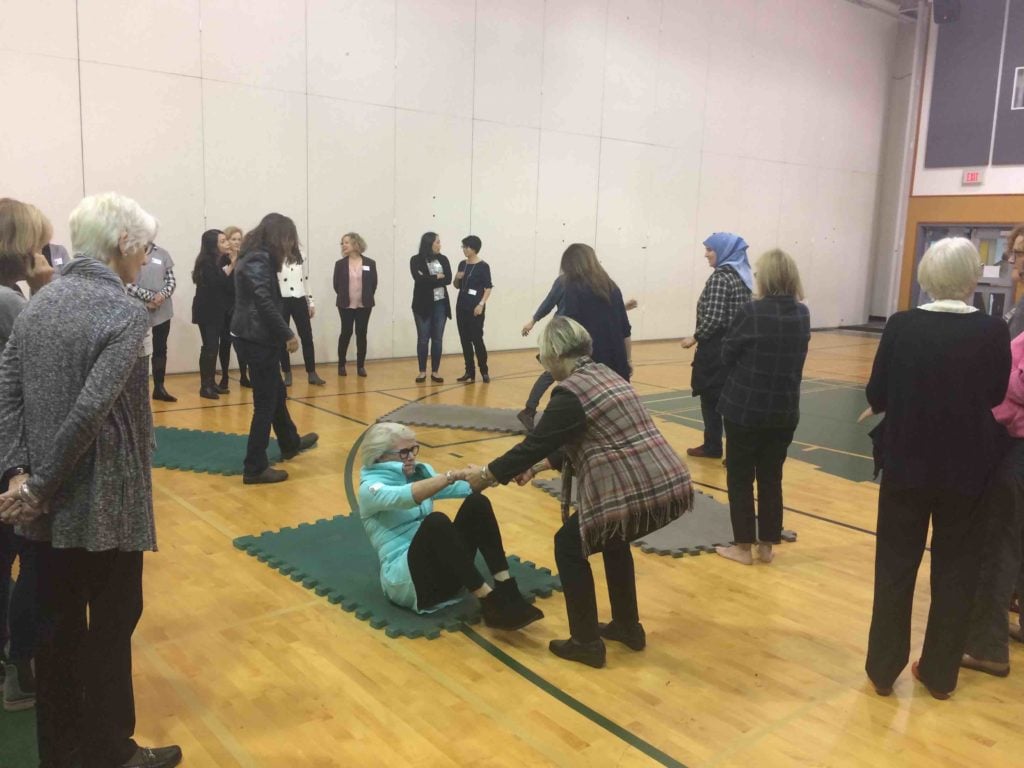 After lunch, the alumnae art exhibition Topographies was officially launched by our curator Susannah Smith and we welcomed artist Patricia (Symonds) Hindmarch-Watson '67 to discuss her works on display. Artist Brittne Potter '12, now based in Montreal, showcased her paintings as part of the exhibition and, while Brittne couldn't be there, her family, including her sister alumna Alana Potter '09 attended.  Other artists exhibiting included Sally Clark '71, Nicole Steinbrecher '06 and Ruth MacLaurin '60.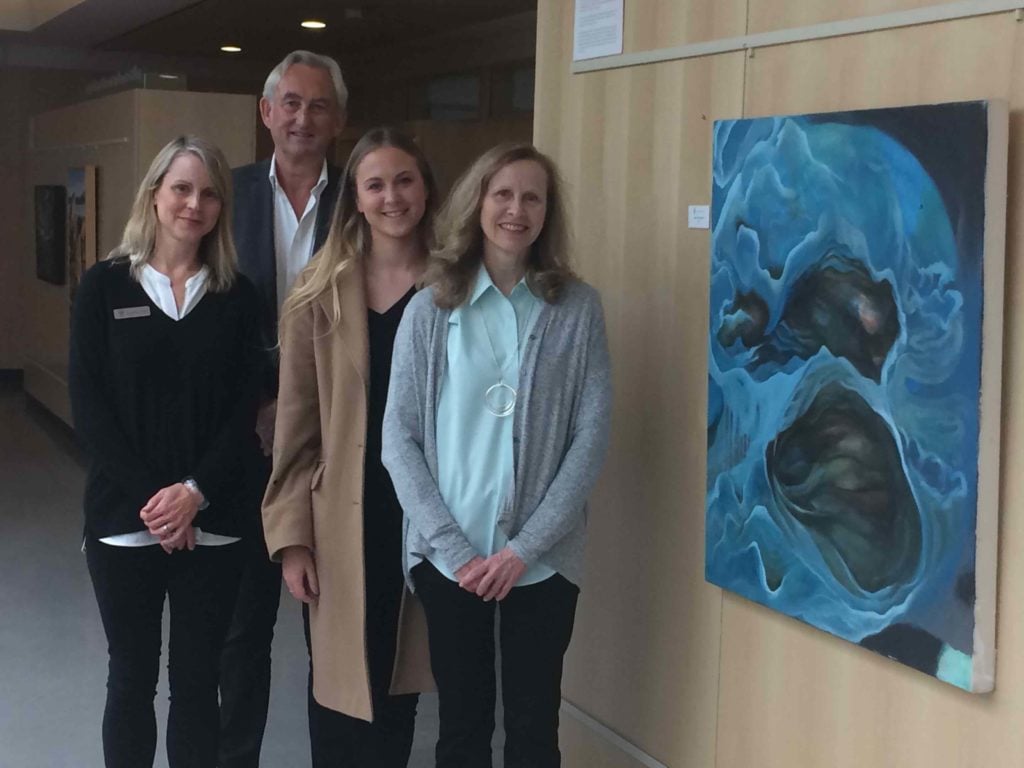 Curator Susannah Smith with the Potter family on Alumnae Day