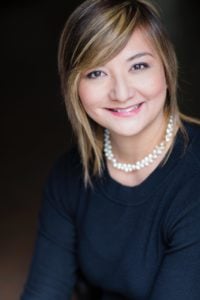 Geraldine Santiago '83 attended YHS from 1979-83 and was known as being energetic, fun-loving and a good friend. The middle daughter of four Santiago sisters that attended YHS, she was Vice Head-Girl, served as Class President twice and was House Member of the Year. Geraldine was also the recipient of several awards including the Senior Spirit Trophy, Parents' Association Citizenship award, and the Joan Sorenson Memorial. Once she graduated, her interests turned to Asian Studies when she attended the University of British Columbia to obtain a degree in Mandarin. Always driven to succeed, Geraldine launched her career in real estate and became known for seminars targeted at first time home buyers. Over the past 16 years as a realtor, she has written three real estate reference books for Self-Counsel Press Ltd, entitled, "Complete Home-Buyer's Guide for Canadians", "Selling Your Home in Canada" and "Buy and Sell a Recreational Property in Canada".
Geraldine is also an accomplished painter known for her use of bold colours in oil and acrylic. In addition to solo and group exhibitions in Vancouver, she has also been an Artist in Residence teaching acrylic painting to children from K-12. When Geraldine's daughter, Luisa, was only five days old, she was rushed to the BC Children's Hospital with a serious, potentially life threatening viral infection. Their skilled staff, nurses and doctors were able to provide critical services that resulted in her daughter's full recovery. Geraldine's desire to give back to these doctors and staff inspired her to use her creative talents to write and illustrate a children's storybook.
Geraldine published, "Luisa and the Magic Star" in July, 2017, which celebrates Canadian space achievements in honour of Canada's 150th anniversary. Dr. Roberta Bondar, the first Canadian woman astronaut in space, who makes a cameo in the book, recently described the book as "delightful". In true Yorkie style, the profits from the sale of the book are being donated to the BC Children's Hospital Foundation and she is already working on a sequel, "The Star Thief."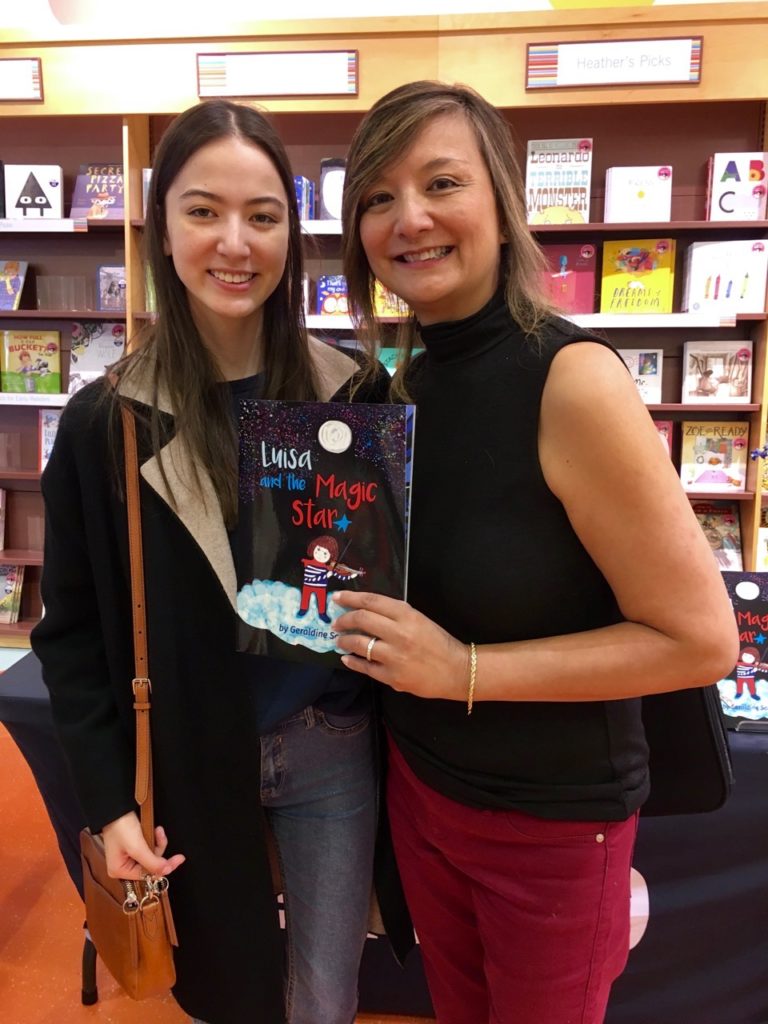 Geraldine hopes that her storybook creates an interest in both science and music in children. In fact, the main character is based on her oldest daughter Luisa, who learned to play the violin at the age of five and is now enrolled in an engineering program at the University of British Columbia. Recognizing that, as early as elementary school, many of the science and space picture books for young readers are designed for boys, Geraldine is intentionally introducing strong, relatable, female characters in her books that break stereotypes and gender boundaries.
"When I graduated, I didn't fully appreciate how much my high school years would influence and shape my life," says Geraldine. "Over the years, I've come to recognize that York House provided me with a solid foundation and the confidence to grow in whatever direction I chose. I also developed a love of learning and self-improvement. As a mother, professional realtor, artist, and spouse, I will continue to grow, mature, and evolve," remarked Geraldine, "I know that York House has given me the groundwork to flourish. Our school motto – Onwards and upward, not for ourselves alone – has always been my credo."
Geraldine was delighted to visit York House School on November 2nd to read "Luisa and the Magic Star" and her new sequel, "The Star Thief" to the Grade 3 classes. After the reading, students asked lots of questions and took part in fun word rhyming activities. She hopes to inspire the next generation of children to embrace space and science through her cleverly written and beautifully illustrated books.