We usually think of alumnae as being connected to the school's past. It is true we are the holders of history and tradition. However, alumnae are also very much part of the school's present and we have an important role in building a community for its future.
This year's Alumnae Day culminated in an inaugural staff, students, and alumnae basketball match. Players from all generations of Yorkies answered a call for them to be in the gym.
There were two teams, each captained by alumnae, Lisa '05 and Jess '10. They were leaders in their time at the school and both stepped up early to say they would participate. Other players included alums from a range of graduating years between 1991 to 2017. There were also current teachers and parents, some of whom are alums, as well as current Tigers players in Grades 9, 10, 11, and 12.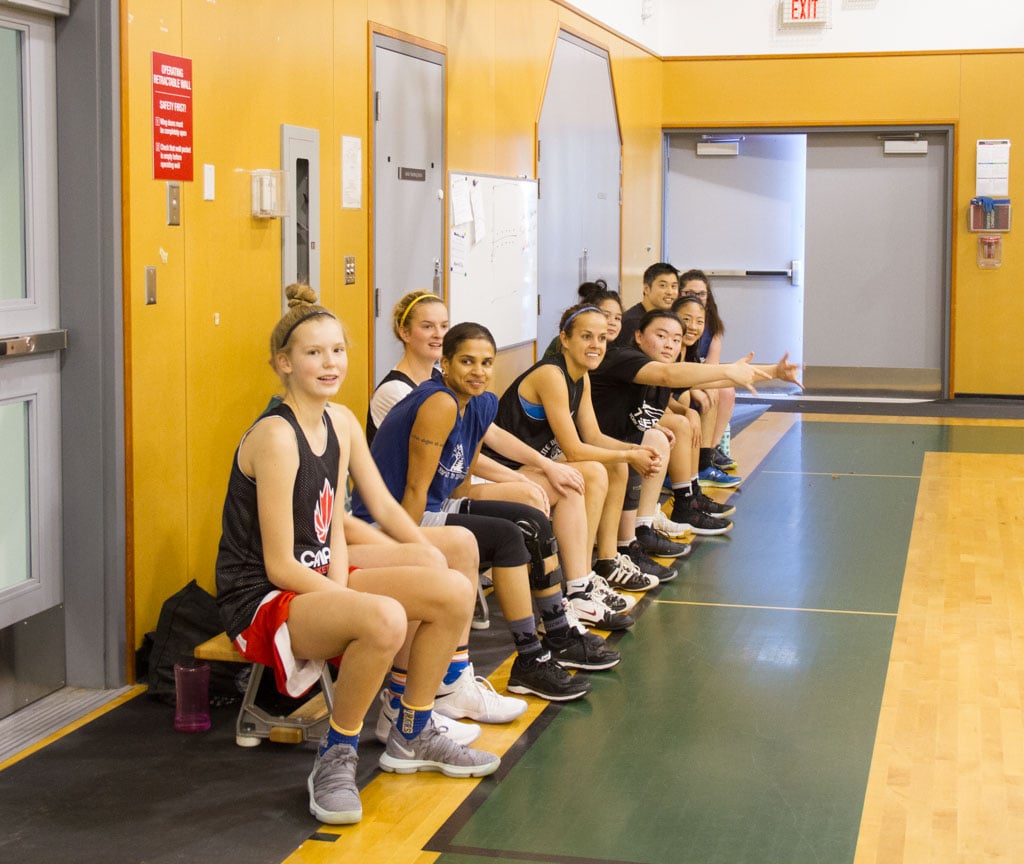 Even though it was billed as a fun, exhibition game, it was also as intense and competitive as any Tigers game.
In a display of true Yorkie spirit, at halftime, Head of School Julie Rousseau rallied players and spectators together for a shooting competition and skills demo.
It was so great to see families of alumnae, including parents who gave much of their time and care to the school in a variety of positions in years past, come to watch.
Derek Francis, husband of the late Joanne Francis, a former Phys Ed teacher who was at the school between 1979-2001, delighted in seeing some of the up and coming Yorkie players. Gail Ruddy, former Head of School, cheered as loudly as ever.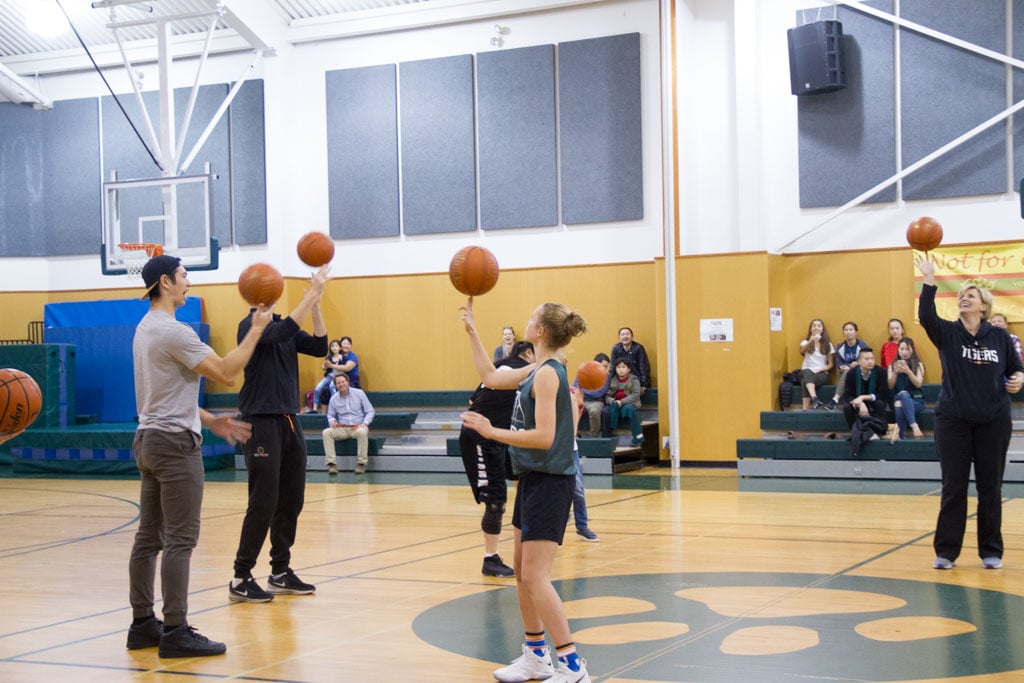 The coming together of this event really highlighted how YHS admin, staff, teachers and coaches–especially those who are considered honorary alumnae for their long years of service to the school—stay in touch with and cheer on our alumnae.
Commenting on the game, Amanda de Faye, Class of 2010 said: "It was so much fun to see everyone, meet the girls who are current students and to play in the gym that was a second home to so many of us. Thank you as well for grouping players from the same year. Playing with Jess '10 again was magic. I already can't wait for next year!".
Thank you from the Alumnae Association to everyone who was part of this. Plans are already afoot for next year's Alumnae Day basketball game. We'd love to see you there!