This year's Alumnae Day was a jam-packed event that engaged our alumnae in meaningful discussions, gave classmates time to reconnect, and even asked them to step out of their comfort zones and try something completely out of the ordinary.
Our day started with both a mindfulness session with school counsellor Ly Hoang and recent grad Leah John, Class of 2018, as well as a yoga class with current parent Dr. Genieve Burley.  Afterwards, alumnae gathered in the Gail Ruddy Foyer for gourmet coffee hosted by Caffee Umbria owned by parent Peter Lee and his barista assistant, Joyce.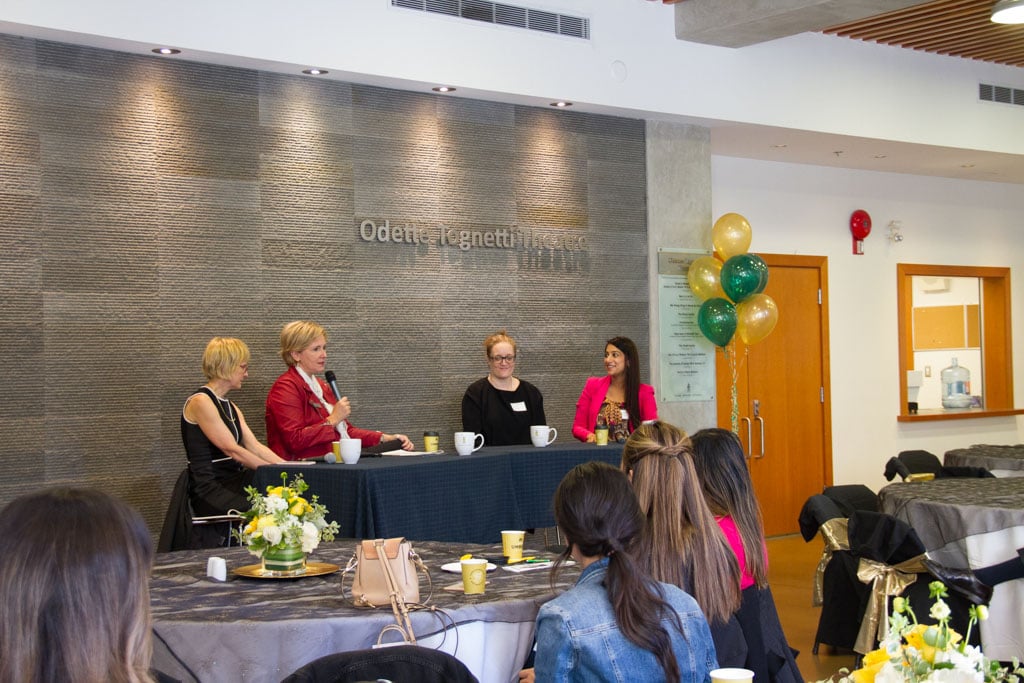 A lively discussion on "Breaking the Mold" followed with Class of 1983 Special Achiever Kirsten Sutton (Koopman-Osterreicher), Salima Remtulla '00, and past parent and SFU Chancellor Anne Giardini. Moderated by Head of School, Julie Rousseau, the panellists brought humour, insight, and real-life scenarios to the table and it was both refreshing and inspiring.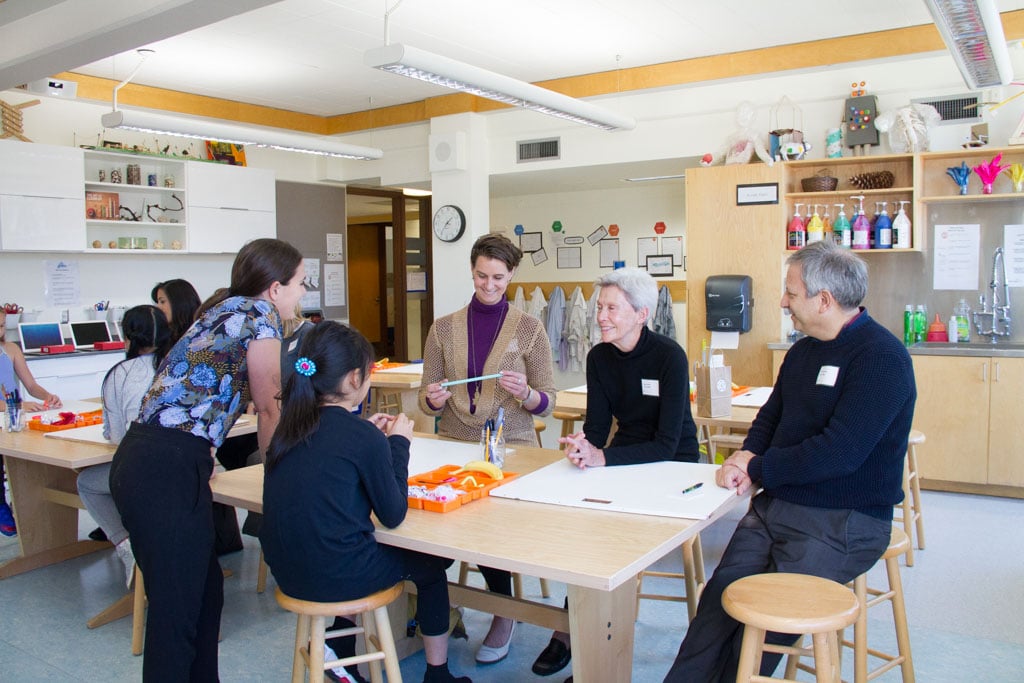 After lunch, one group attended a STEAM workshop hosted by Junior School teacher, Jen Sharpe, while another group participated in the improv workshop hosted by two grads of 2018, Anna Everett and Andrea McMinigal. Everyone else went on a tour of the school led by Laura Edwards '74.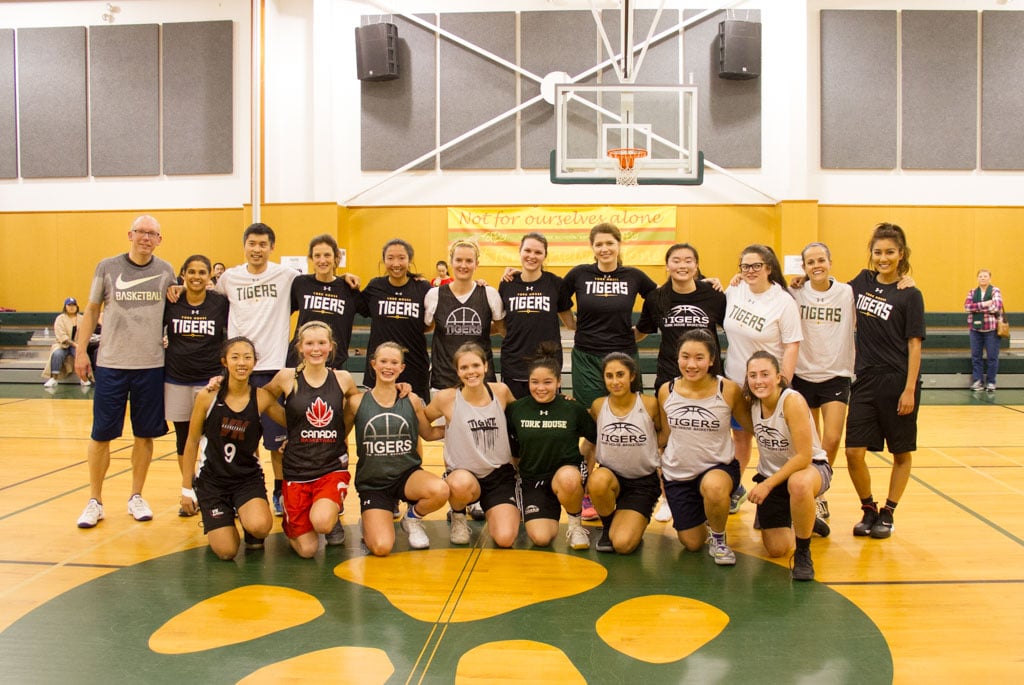 The basketball game in the gym brought our alumnae back together for the afternoon and what an exciting and intense game it was. Teachers, past teachers, alumnae, honorary alumni, parents and past parents all joined together to cheer on the players and the enthusiasm was palpable.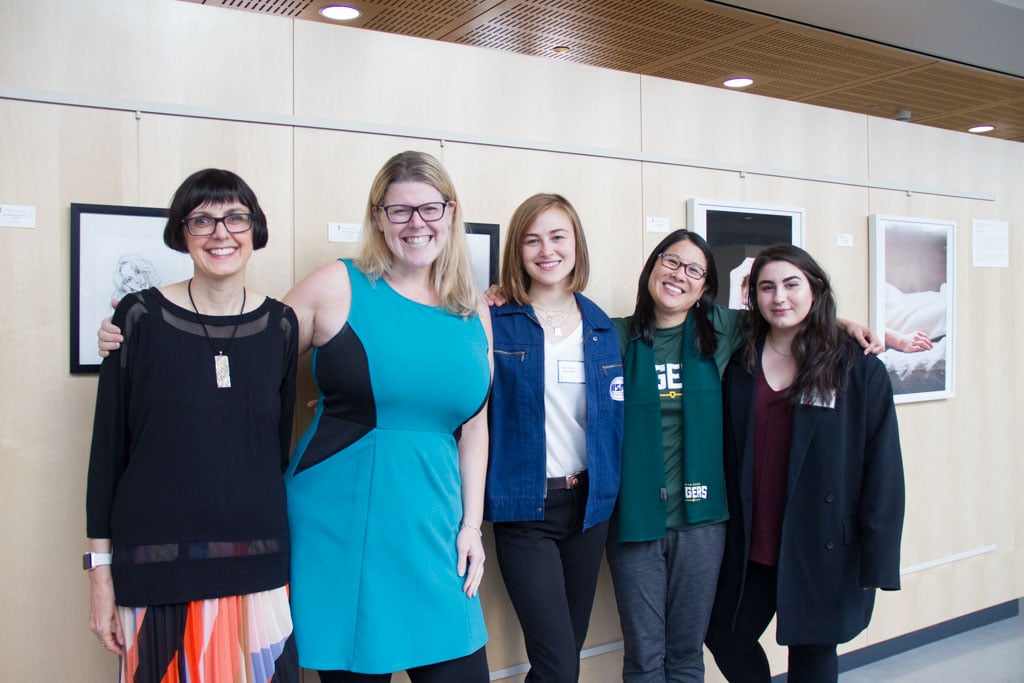 The day ended on an artistic note with the opening of this year's alumnae art exhibit on the 3rd floor of the Senior School. Co-curated by Brittne Potter, Class of 2012, and our own YHS curator, Julie Grundvig, the exhibit features five alumnae artists from a variety of classes and embraces the theme of "breaking the mold" through its exploration of a variety of mediums. We hope you will come up to see the exhibit – it's well worth it!
Thank you for all who attended and made this Alumnae Day one of the best yet!