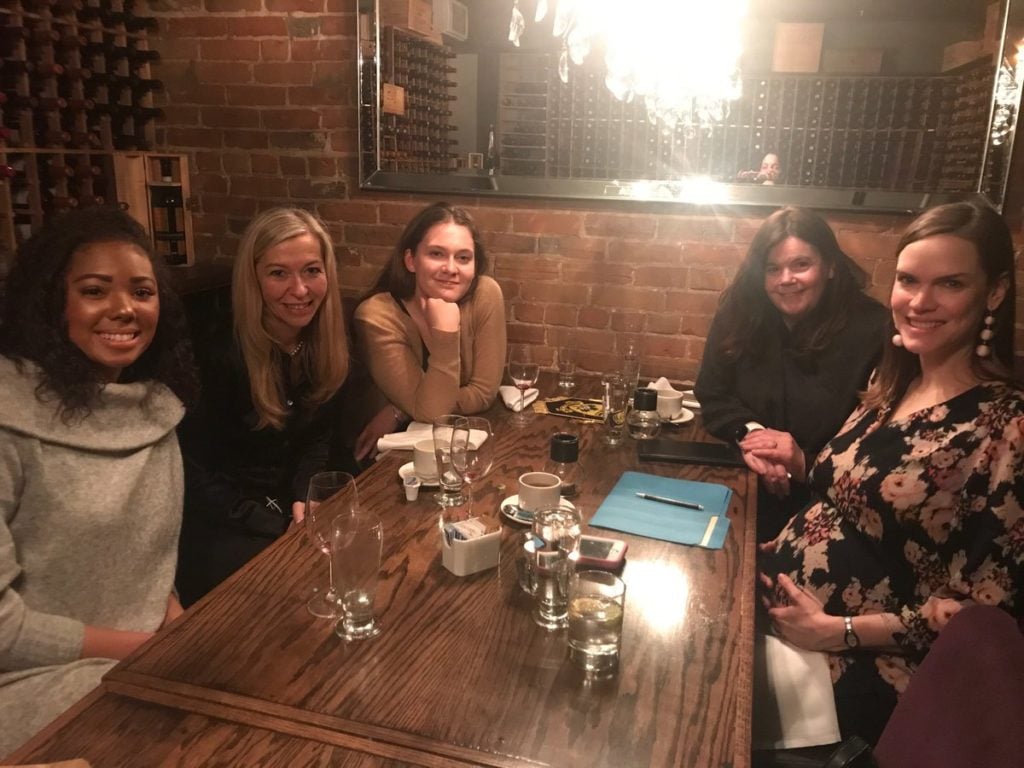 Ita Kane-Wilson, Alumnae/Advancement Officer and Kimberley Harvey, Director of Senior School embarked on the annual alumnae trip to Ontario and Quebec to meet up with recent grads over dinner.
First stop was in Ottawa where they met with a small group of alums including Stephanie (Lang) Young '01, Helen Cassie '16 and Taneisha Dunham '15. Stephanie is expecting her second child, Helen is enjoying her 2nd year of university and Taneisha is considering a move into further studies in education. She has been working as a nanny outside of her university studies and loves children, so teaching is a natural career choice she says.
Montreal was bitterly cold but sunny, and the girls there were thrilled to be invited to dinner. A local Indian restaurant provided amazing service and all the girls left with paper bags full of leftovers. Part-time work and accommodation sources were exchanged between alumnae and everyone appreciated the opportunity to connect and trade stories. Brittne Potter from the Class of 2012 shared news about her involvement with the Centerfold Gallery. Located in Westmount, the Centerfold also provides an online marketplace for local artists.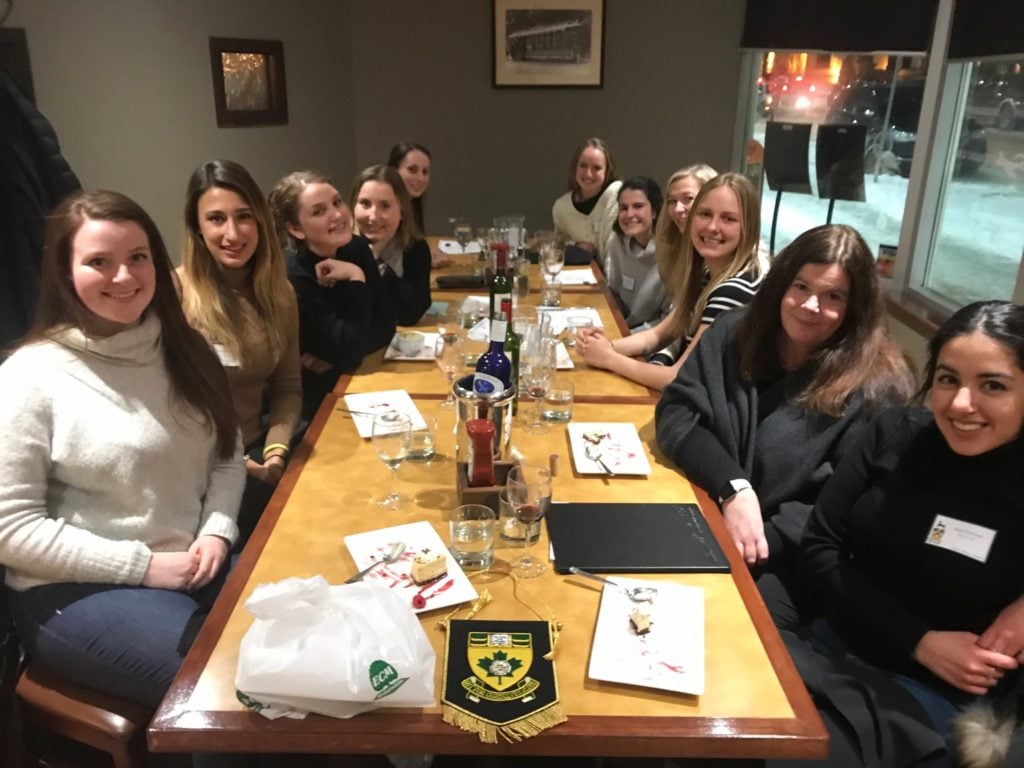 It was snowing in Kingston, but that did not dampen the Yorkie spirit. The girls happily provided tips to Grade 12s on how to adjust to university life and the number 1 tip came from Hasti Pourriahi, Class of 2015: " It's not the end of the world, until it's the end of the world!".
Golnar Khosrowshahi from the Class of 1989 generously hosted the Toronto alumnae reunion at her lovely home and it was great to catch up with grads and let them know about latest alumnae-related developments at York House. Mercedes Fogarassy '13 shared her experience of having alumna Anna Baird '03 as her mentor and how it has really helped her with her career to date.
In London, chapter chair Skylar Gordon '14 kindly welcomed everyone to the reunion. She's in her last year at the Ivey Business School and heading back to Vancouver in May to start a new job with a company in Richmond. She also talked about the benefits of signing up to the YHS Alumnae Mentorship Program, and how she's enjoying many career conversations with her alumna mentor. Kira Hoff '14 and Caitlin Pitblado '14 also finish up at Ivey this year.