Alumnae Sharing Life Experiences and Career Journeys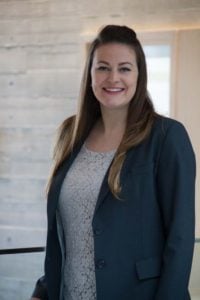 Thirteen alumnae came back to York House on May 12th to participate in our annual Career Day. The day started with a panel discussion in the theatre where alumnae discussed life after high school, university, life challenges, and the roads less travelled. This was followed by break-out sessions in classrooms with the Grade 8-12 students where alums presented on their careers and shared their experiences and career journeys. Every year we have an amazing line up of presenters and this year was no different.
Natalee Sinclair MBA from the Class of 2006 is an insurance project manager with Jones Brown inc; Salima Remtulla CFA from the Class of 2000 is a finance executive with international experience directing corporate strategy and building high performance teams,  Zoe Alexander '02 is a graphic designer working with a tech start up, Taline Arslanyan '07, an inside Account Executive at Hootsuite Inc.; Pippa Morgan '90, is the Executive Vice President, Retail Division of Aritzia, Jasmine Lam '97 is a GP, a UBC Faculty of Medicine Clinical Instructor and on the Residency Admissions committee, Courtney Lam '09 is a design assistant with Lululemon, Sarvenaz Amanat '97 is a visual artist, works as a museum educator at the Vancouver Art Gallery (2009-present) and is the Director of Gallery1515 in the South Granville gallery district of Vancouver.  Nicole Steinbrecher '06, a registered nurse who works on an acute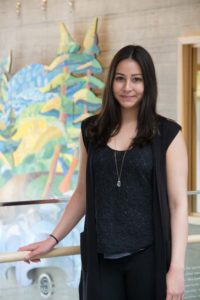 medical/surgical ward at Vancouver General Hospital,  Rachelle Topham '10 is a business development representative who prospects new business for SAP in Vancouver; Robyn Wilson '05 is currently the Chief Operations Officer of Venue Kings Ticket Brokers, Inc. in Vancouver and recently named one of BC's 30 Under 30,   Sarah Brayne '03 is an Assistant Professor of Sociology at The University of Texas at Austin and Jessica Smith '10 is a midwifery student at UBC who came back to talk about her gap year experiences along with her sister Amelia '15.
We are very grateful to our alumnae who took the time out of their day to return to YHS and share their stories with our students.