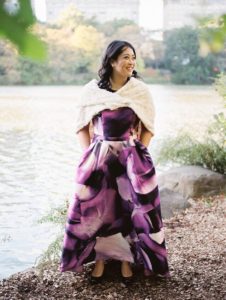 What did you do after graduation from York House?
After graduating, I went straight to the Ontario College of Art and Design University – where I first studied in the design program but then switched to fine arts and discovered my passion for photography.
Did you have a lot of exposure to photography at York House?
Not really, I didn't discover photography until my graduating year at YHS – after our grad trip to NYC and visiting galleries and discovering photographers; that's when I realized perhaps I wanted to make a different path for myself and the desire to be in design started to fade away.
Describe a typical day in the life of Danielle Wong Photography?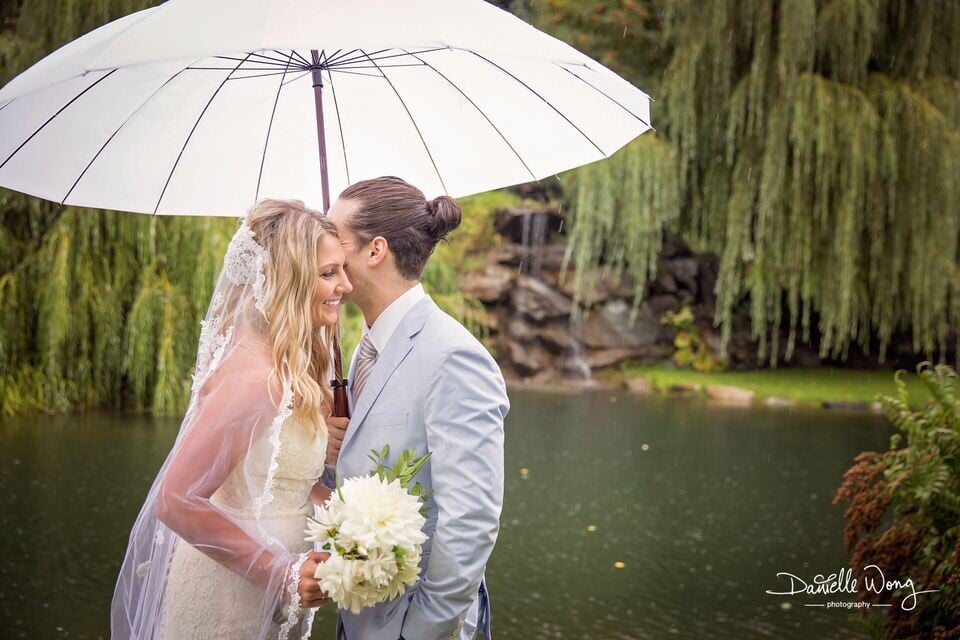 I started my company in 2014 after I came back from my post-graduate studies. It was a little slow at first, but thanks to my fantastic mentor who is also one of my closest friends today, she has guided me and taught me almost everything I know. Wedding season in the summers is always hectic but very rewarding. Taking pictures of families and actor portraits was how I first kickstarted my business in Vancouver, thanks to friends and a lot of networking! I love working with people and hearing the feedback (usually positive) afterwards is very humbling and I treat every opportunity I receive as an honour.
You're a food blogger as well. Tell us about your blog?
I am! I LOVE food! I feel like my life revolves either around photography, fitness, wine and food. I live to eat. In my last year at university, I focused on food photography. Food doesn't talk back – you're basically in control all the time. Since graduating, I haven't really touched food photography at all. It's hard in a market like Vancouver with a saturation of photographers.
My dad is in the wine and sake importing business and to learn more about pairing wine with foods I took the WSET (Wine Sommelier Education Trust) Levels 1 & 2 courses.
Then, I started The Gourmoo – my food blog – about a year ago now. I had missed photographing food so much. I'm always looking for the opportunity to photograph new menus for chefs in town, or if your restaurant is just starting up and you need really delicious shots of your masterpieces – this is what I love doing most. I can't deny my love for food.
I was featured in WestJet's Magazine last year for a piece on Dublin, Ireland. I had visited the city that year and took a photo of a delicious dish of Vitello Tonnato – sliced veal served cold, covered with a creamy, tuna mayonnaise-like sauce.  I was honoured to have my photograph published in their magazine!
Are you a good cook or do you prefer to eat and photograph it?
I'm not a bad cook (so I keep telling myself) – my parents are the real cooks. I definitely prefer to photograph food rather than make it – however I love  marinating meat or making desserts. I love to cook, but I think I love photography a little more. I'm that person who takes photos of their dishes (and others) before eating.
You're getting married soon and getting married twice!  How are the wedding plans going? 
I think I will need a long vacation after the two weddings… It's been a lot of hard work, and the first one is less than a month away! My fiancé and I are very excited to have both our families gather to celebrate our marriage. We are eternally grateful for everyone being able to travel from all over the world to celebrate with us.
As a photographer, I know how much work goes into planning a wedding – let alone two! I not only photograph weddings, but I help the couples to plan out their day too. It is so important to keep the bride and groom relaxed on their big day – reminding them to enjoy it and just have fun. It is so easy to forget why you're having a wedding in the first place – you are marrying the love of your life! You must cherish every moment. Being able to treasure those moments through photographs is something very special.  I cannot wait for what the future brings!