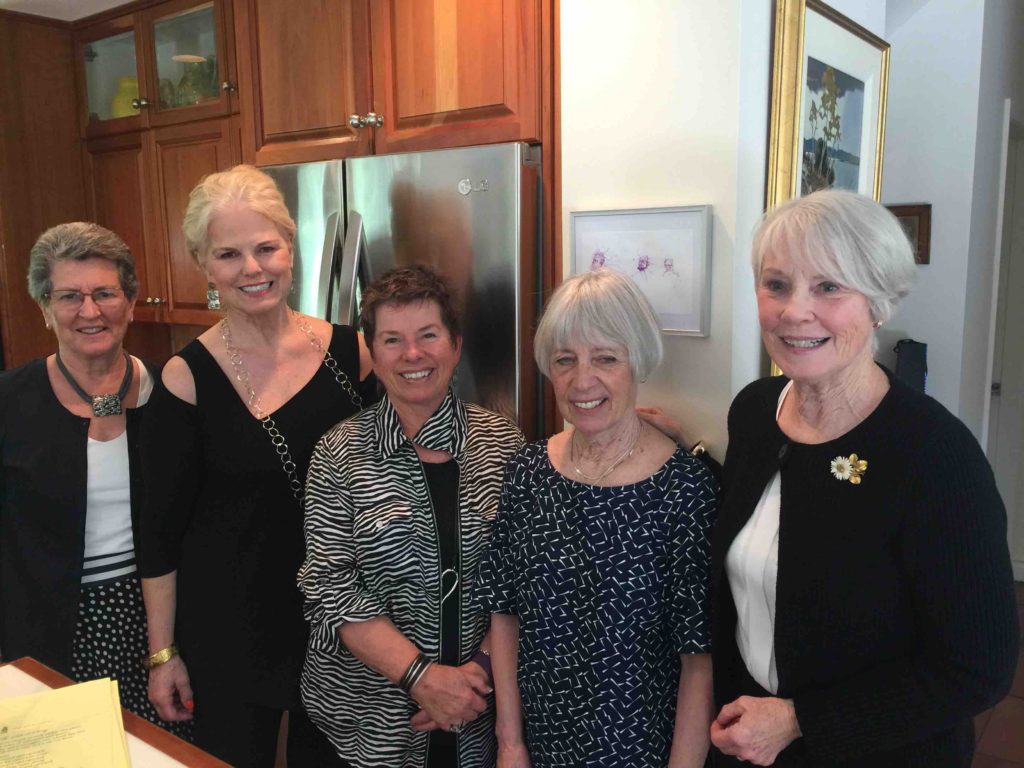 Class rep Stevie (Bryston) Mitchell '61 reported, "On April 17, 2017 the class of 1961 celebrated their 55th reunion over lunch hosted by Winkie (Bucholtz) Steele at her South Surrey home. A number of classmates had not been able to attend the 55th celebration at the YHS Golden Alumnae luncheon last fall creating a 2nd chance to gather for a celebration.
Thanks to the help of our head girl Vicki (Frost) Vogrin, eighteen Yorkies attended including several who left the school prior to the senior years. The weather cooperated and a wonderful time was had by all.
Everyone reluctantly headed home with promises to get together again soon. Plainly no need to wait until the 60-year anniversary!